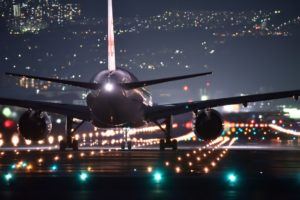 How will the new British Airways Pension proposal affect you….
Are you retired offshore and have a British Airways Pension, maybe you are now considering retiring offshore. What does the new proposal represent for existing members?
With the new British Airways pension proposal, they are planning to stop paying into the existing defined benefit scheme NAPS (new airways pension Scheme currently running at a deficit to them and, introducing current employees to a flexible scheme.
Once in the new scheme, current employers can choose between a non-contribution option or, higher employer contributions compared to the defined benefit scheme. A further option is to take the employer contribution as cash.
The British Airways proposal will be looking to take effect from April 2018.
What does this mean for retired employees taking the benefit already?
As you are already on drawdown from your British Airways pension, your benefits will stay the same and the guarantee will not change as part of the defined benefit scheme.
Death-in-service payments to spouses, partners or dependants if you die before reaching pensionable age.
Possible full pension if you must retire early through ill health.
Reduced pension if you retire early, although this can't be done before the age of 55.
Transfer values will be high as we have seen with most defined benefit schemes this year. Companies offering as much as 40 times the annual pension payment.
25% tax-free will still apply if you are retired.
How to work out your Defined benefits income
The number of years you have paid into the scheme
Your salary – this might be your final salary when you retire or your average salary across your career
Your pension scheme's 'accrual rate' – this is a formula that's used to calculate your final retirement income. This 'accrual rate' is a fraction of your salary (usually 1/60 or 1/80), and it's multiplied by the number of years you've been in the scheme.
What does all this mean in simple terms
Your final salary when you retire is £30,000.
You've worked at your company for 40 years.
Your company uses an accrual rate of 1/60th.
Your annual pension would be £20,000 (40 (years) x 1/60th (accrual) x £30,000 (final salary).
The British Airways Defined Contribution Scheme (BARP) will remain effective and the 20,000 employees that are part of this will not be affected. They are only looking to close the Defined Benefit Scheme to some 17,000 employees.
Retired offshore? Seek advice from a financial advisor with regards to benefits and your pension options before considering transferring your pension. Contact Harrison Brook for an impartial chat with an experienced advisor.