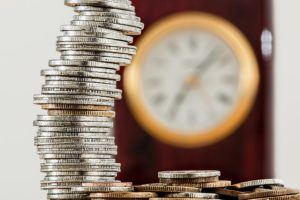 Do you hold a Kodak pension?
If you are part of the Kodak pension (Kodak Pension Plan – KPP) then it is likely you have received a newsletter from the Kodak UK Pensions trustees, but also as reported by Josephine Cumbo in the Financial Times plan members face a threat of pension deductions.
The message from Kodak UK Pensions trustees warned members they would likely to be transferred into the Pension Protection Fund (PPF), where pensions will be reduced.
Kodak Pension Scheme Background
In March accountancy firm PricewaterhouseCoopers prepared a detailed review of the plan's investment in Kodak Alaris. Although they found the Kodak Alaris business to be trading successfully, they stated it will not meet sufficient returns over the longer term, to meet the needs of the plan.
The Kodak 2 scheme is now potentially headed to the PPF with a bigger deficit than when a deal was agreed to keep members out of the lifeboat scheme:
2014 – Deficit – £1.1bn
2017 – Deficit – £1.5bn
What does this mean for Kodak Pension Members?
For the 7800 who have already retired and are in drawdown, there are unlikely to be any cuts in your pension payments however annual increases are likely to be lower.
For the 3250 scheme members who are yet to reach retirement age, your income will be cut by 10% due to the fund entering the PPF (Pension Protection Fund). Under UK pension law once a pension scheme enters the PPF your monies are guaranteed up to 90% of the value of your pension.
What is happening now?
The Kodak Pension trustees are currently in talks with the PPF and pensions regulator. The Chair of trustees has stated it is likely to enter the PPF as while it can continue to pay at the moment, things will have to change.
What can you do?
First of all, speak to an adviser and allow us to examine your own unique position. We take a fully holistic approach to finding the best solution possible for your current and future requirements.
Would a transfer out of the Kodak pension scheme be beneficial? Any defined benefits pension will come up against severe scrutiny before being allowed to transfer and rightfully so. The process is long and arduous but the first step should be to speak to an Independent Financial Adviser. 
If the transfer value is more than £30,000 and you wish to transfer you will need to take independent advice about transferring your benefits out from an adviser who is authorised by the Financial Conduct Authority. If you do not get advice the transfer cannot take place.
To find out more about your pension position and options. Contact Harrison Brook today to speak with an advisor to discuss your options. Harrison Brook is a cross-border pension transfer specialists. We can explain and assist in discovering the options available to you. Taking you through the process of gaining valuations up to placement into a suitable solution.
Take the first step.
To get the latest valuations of your pensions and to discuss a UK Pension Transfer with a European regulated adviser. Get Started Now!