Do you hold a Friends Provident International Reserve Bond?
The FPI reserve Bond rightfully has one of the worst reputations around. Incredibly expensive, it was sold for years by financial advisers who were being paid out huge commissions in the process.
As a result, the cost of the charges far outweigh the supposed tax benefits. Especially relevant when compared to a number of low-cost investment platforms that are now widely available.
We have had some clients locked into the FPI reserve Bond for as long as 10 years, unable to get out without paying excessive penalty clauses.
Friends Provident International Reserve Bond – So how bad are the charges?
Depending on which funds your adviser has put you in, the charges do vary. While there are essentially 2 charging options;
Opt to pay 7% commission on the gross amount up front
Spread fees over 5 years (in some cases 10) working out at 7.53% per annum
Now on top of these fees there are;
Administration charge of £98.00 per quarter, equating to £398 every year  for the life of the policy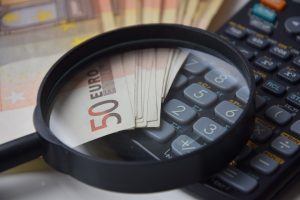 Plus;
External fund fees, these depend on the actual fund chosen and can be as high as 2% per annum
Adviser fees typically can be between 1 to 1.5% per annum.
Furthermore, if the FPI Reserve Bond is used within a QROPS or SIPP then there will be additional set up/ongoing fees for the life of the policy.
With performances currently down for the whole unit, the parent company, insurance giant Aviva has recently sold off the lagging Friends Provident Group meaning now really is the time to take action.
Friends Provident International Reserve Bond – What are the options?
Consequently, the first step is to talk to a regulated independent financial adviser. Harrison Brook is the leading international transparent 'fee' based broker of expatriate financial services, products, and financial advice. Contact us today!