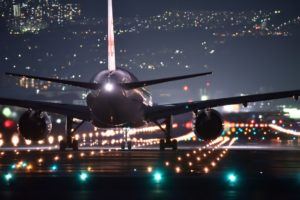 Do you hold a British Airways pension?
If you are part of the BA pension scheme then it is likely you have recently received a letter from NAPS – New Airways Pension Scheme.
The message from the NAPS Trustee will have informed you of. "The closure of the NAPS – New Airways Pension Scheme to future pension build up"
Who are NAPS – New Airways Pension Scheme?
NAPS are the trustees of the BA pension scheme. They are in essence the group of individuals who are responsible for what happens to your money.
What does closing of NAPS mean?
In essence, not much, for now! It directly means that no new members can contribute to the defined benefit *guaranteed for life* section of the pension scheme.
For those already in the scheme, your pension is safe and protected by law. However, no further contributions from active members will go towards your defined benefit pension.
From here on in all contributions will go towards your defined contributions section *like a normal pension with no guaranteed income but lump sum options and flexible drawdown*
What does NAPS closure mean in the long term?
This is the million dollar question with no definitive answer. However, having previously advised numerous BA scheme members on their DB transfer (the majority of which were advised not to transfer) the case is no longer as simple. There is clearly a serious problem with underfunding at BA which is well known. As a result whether or not your BA pension is 100% safe is no longer a guaranteed yes!  Even with the pension protection scheme safeguarding up to 90% of your pension, 10% of a lifetime of contributions is a huge amount!
By looking at the other major corporations with huge pension deficits such as British Airways the move is likely to be one of decreasing their accountability. As a result, not paying out pensions in line with their previous commitments.
Put simply, there is not enough money in the pot to pay out a final salary scheme. Consequently, promises made yesteryear are totally unaffordable and something has to be done.

What can you do?
First of all, speak to an adviser. The answer may be to do nothing, leave it as it is as we have advised many clients! But, without examing your own unique position we won't know.
Transfer your pension into an International Sipp. Any defined benefits pension will come up against severe scrutiny before being allowed to transfer and rightfully so. The process is long and arduous but the first step should be to speak to an Independent Financial Adviser. 
If the transfer value is more than £30,000 and you wish to transfer you will need to take independent advice about transferring your benefits out from an adviser who is authorised by the Financial Conduct Authority. If you do not get advice the transfer cannot take place.
To find out more about your pension position and options. Contact Harrison Brook today to speak with an advisor to discuss your options. Harrison Brook is a cross-border pension transfer specialists. We can explain and assist in discovering the options available to you. Taking you through the process of gaining valuations up to placement into a suitable solution.
Take the first step.
To get the latest valuations of your pensions and to discuss a UK Pension Transfer with a UK and International regulated adviser. Get Started Now!