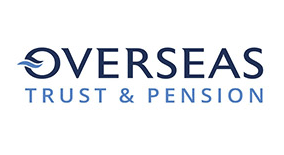 Overseas Trust and Pensions – Guernsey
If you have a 'COPIA' pension with Overseas Trust and Pensions Guernsey then you will be familiar with the associated issues in drawing down your pension and expensive annual trustee fees.
Background
"Overseas Trust & Pensions" are a specialist provider of international trust, retirement and pension solutions for both corporate and private clients. The combined business is home to over 6,000 clients and offers a very broad range of private client and corporate plans with circa USD 1.5 billion of assets under administration".
Below shows a comparison between the charging  within the QROPS compared to an International SIPP and Independent offshore investment platform ;
Overseas Trust and Pensions                                                 Harrison Brook Solution
0.60% custodian (platform) fee                                                                 0.45%
£475 annual responsibility fee                                                                   £399
£50 dealing charges                                                                                      £7.50
£75 ad-hoc valuation charge                                                                        Free
What are the other issues?
Since the 2015 Pension Freedom act from age 55, you can access as much of your savings from your defined contributions pension scheme (also known as 'money purchase schemes') as you want under new 'pensions flexibility' rules. However, since all Guernsey pensions were delisted at the same time, if you hold a Guernsey pension then you may not have flexi-access drawdown available to you.
As a result, you can take your lump sum of up to 30% but can then only draw down in line with GAD rates, currently at 1.5%
What are my options?
To find out more about your pension position and options. Contact Harrison Brook today to speak with an advisor to discuss your options. Harrison Brook is a cross-border pension transfer specialists. We can explain and assist in discovering the options available to you. Taking you through the process of gaining valuations up to placement into a suitable solution.
Take the first step.
To get the latest valuations of your pensions and to discuss a QROPS Guernsey to a UK pension transfer with a European regulated adviser, click Get Started Now!