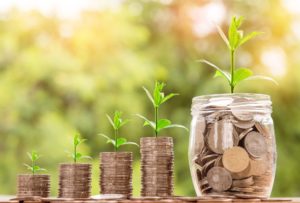 Credit Suisse Group (UK) Pension Fund
Do you have a Credit Suisse (UK) Pension Fund? Also, referred to as CSFB? Likely with an enhanced transfer for a limited period of time?
If you are part of the Credit Suisse (UK) Pension Fund it is likely you received a letter from WPS regarding your enhanced transfer value for your Defined Benefit (DB) pension.
The message from WPS will have explained your Personal Statement and confirmed your Enhancement offer from CSFB/Fidelity.
With these one-time enhancement offers such as the letter from WPS, it will show the value is only guaranteed until a certain date ( 3 months) and clearly state the offer will not be repeated.
What's the Issue with CSFB?
In essence, there is one major issue which we have been told by our clients. If the transfer value is more than £30,000 and you wish to transfer you will need to take independent advice about transferring your benefits out from an adviser who is authorised by the FCA, in this case, WPS has been selected by the trustees. However, if you live outside of the UK, WPS is unable to offer any advice as they are only licensed to do so to UK residents. If you do not get advice the transfer cannot take place.
Harrison Brook is part of multiple networks that hold the required licenses in order to provide multijurisdictional advice. This covers the US, Europe, and the Rest of the World. As such, we are perfectly positioned to assist you with your requirements.
Can I consolidate my Credit Suisse (UK) Pension Fund with other UK schemes?
Yes, depending on the time worked at Credit Suisse, you may also have built up some Defined Contribution (DC) elements. This value can be consolidated upon transferring to a new arrangement along with any other UK pensions held.
Next Steps for my Enhanced DB Pension Transfer offer?
Get in contact on the messenger service below or contact me directly at jack.camille@harrisonbrookonline.com. We can then discuss your position, objectives, and options moving forward, together with all associated costs.
FAQ's
How long does a transfer take?
5 – 8 weeks in total.
Can I get an extension?
In extreme cases, Peguses Plc can grant an extension if deemed appropriate. Evidence would need to be provided showing why you have not been able to meet the deadline provided and you now have a solution in place moving forward.
Can I just request another CETV (Cash Equivalent Transfer Value) if I have missed the deadline?
Yes, you can however the new value will not include the enhancement (often around 10% of the total value). Furthermore, UK GILT rates play a large role in calculating the value, and with this constantly fluctuating there is a chance of the value decreasing.
What type of funds can I invest in after transfer?
Via an FCA regulated offshore investment platform you can invest in an extensive range of funds including ETFS, active managers and DFM's
Can I invest in currencies other than GBP?
Yes, you can invest and withdraw in all major currencies