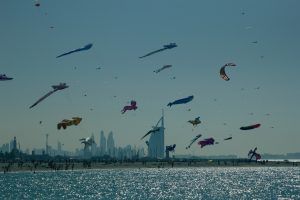 The UAE has long been a destination of choice for expats thinking of making a career move overseas, but financial experts have recently fired a warning to UAE expats that they may not be preparing adequately for their retirement.
As many as two in three UAE expats are not preparing sufficiently for their retirement, according to Renoy Kundukulam, Noor Bank's head of priority banking.
According to Mr Kundukulam, much of the problem comes down to lifestyle, with many expats shunning making retirement plans in favour of an extravagant way of living while they are of working age. This attitude is leaving them at risk from emergencies which are unforeseen, the banking chief went on to say.
Mr Kundukulam explained: "In our opinion, we do not believe that UAE expats have adequately thought about retirement plans. Retirement planning is not just about buying a retirement plan, it is about how you create a regular stream of income that you need when you retire. This could include creating assets that generate regular income, such as property (rental income) or retirement plans (annuity income)."
The analysis of Mr Kundukulam is backed up by research conducted by the insurance group Zurich last year, which found that just over half (52%) of expats in the UAE admitted concern that they were not putting enough aside for their UAE pensions.
There is another school of thought which puts the lack of retirement saving down to an increasing preference to invest in property as an effective retirement fund, with the possibility of more profits compared to the relatively low interest rates offered by some banks in 2016.
UAE Expats Retirement Planning
Whichever form retirement planning takes, the common consensus among industry experts is that workers should be saving around 10% of their salary for retirement. And it always pays dividends to start saving earlier rather than later, according to many advisers.
Speaking to The National, souqalmal.com founder Ambareen Musa explained: "The best time to start planning for a retirement is at the start of one's career because retirement is an eventuality and can last longer than one might expect. Set aside a tenth of your income from this month onwards and lock it up in long-term savings plans."