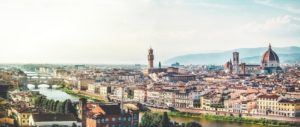 Financial Consultant Italy
Italy has the 5th largest number of British expats residents throughout the world and it is easy to see why. Great weather, fantastic food, rich history and low cost of living are just a few of the reasons Brits flock to live here. Once settled and established one of the key requirements is often to find a financial consultant in Italy.
How can a Financial Consultant help?
There are many situations where a financial consultant can be of great help when living in Italy. It all depends on your situation and what your requirements are.
Some common areas are:
Retirement Planning – ensuring that your financial future is secure and any investments are in the right portfolio to provide the necessary finances to meet your requirements and give you the life you want in retirement.
Portfolio Management – Managing your existing investments in tax efficient solutions and putting together the right strategy to get your money working harder for you.
Educational savings plans – By setting up an effective, tax efficient, wealth accumulation international education savings plan you can truly fulfil the dreams and aspirations you have for your children, with a much greater level of comfort.
Pension Management – Investment in a pension scheme is a very tax efficient savings plan that provides financial stability in the later years of life.
What's important when choosing a financial consultant?
Being an Expat in Italy, you may or may not speak Italian. Or, you would simply feel more comfortable dealing with an English speaking adviser.
When entrusting your financial future to someone it is imperative to do your due diligence and ensure they align with your requires. The relationship between you both should be for the long term and will be integral to your financial future, with this in mind there are a few questions that you should be asking;
1. Are you fee-based or commission based?
2. Does the product or fund that you are recommending have an exit penalty?
3. Where are you regulated?
4. What are the initial and ongoing product charges?
5. Do you have customer testimonials? Or an independent rating of your companies service standards from Trustpilot or Feefo?
Why Use Harrison Brook as your Financial Consultant in Italy?
Fee-based advice – we won't take a big initial commission and stop caring about your money once we've been paid.
 Transparent – we pride ourselves on being completely transparent, every possible cost will be detailed to you
Regulated – we are regulated to the highest standard throughout Europe for investment and insurance advice by the Gibraltar Financial Services Commission.
Proven performance – No exit penalties and exceptional returns give us a 5* rating from our clients, it's no surprise we get so many referrals!
Reach – with Harrison Brook it doesn't matter where you're located or where you want to go. You can use and access our services from anywhere in the world.
What Next?
Contact Harrison Brook today for a free financial health check. Harrison Brook can assist you with analysing your current financial situation and evaluate your options.  As well as recommend which option best fits with your current position and future plans. Get in touch and speak to a fully qualified adviser regarding your financial position.