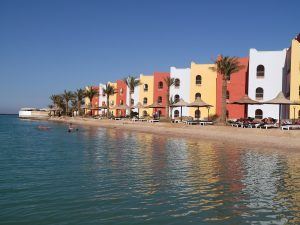 Changing country can be daunting, here's how to prepare
There are many reasons for Moving to a different country. The greater availability of work in specialised fields, a better climate, an improved lifestyle or just the challenge of change. However, it's easy to get swept away in dreams of a wonderful life in the sun, whilst forgetting the practical considerations for such a move.
Planning is everything before Moving to a different country.
Every country has different immigration rules so it's important to discuss your plans with an experienced migration agent before you take the plunge. Depending on where you plan to migrate to, the process can be a lengthy one. You will need to obtain a visa and plan your relocation as well as get yourself a job.
You will also need to look at things from a financial perspective. If you have a pension with a UK provider, savings plans and investments, you should take expat financial advice from a specialist financial adviser, especially regarding UK pension transfer.
Get a job before Moving to a different country
Don't be tempted to jump ship and look for a job once you land. Not only will you need the financial security that comes with a job; your chosen country might not actually allow you to settle there if you don't have work to go to.
Visas 
Every country has different rules surrounding work visas, and you must research this carefully before you start applying for work. For example, many countries like the USA, Australia, Canada, South Africa, and the UAE require that you are sponsored by an employer before you can obtain a work visa and even then it's not always straightforward.
Research your new working environment
It's really important to feel that you 'fit in' when you migrate to another country. Try to gain an understanding of the differences in culture between your home country and the place you are hoping to move to. There can be huge differences in working hours, practices and holiday entitlements for a start, not to mention etiquette, dress, greetings, and a whole host of other areas, which can be a minefield if you haven't done your homework.
Avoid confusion
In a country where the language is different from your home tongue, there are many opportunities for confusion to arise. A prime example of this is gender. It might not be immediately obvious from your name alone what your gender is. Help to avoid this confusion by clearly stating your title on correspondence in the local language, for example, Mrs becomes Mme in French.
In conclusion
Working abroad can present you with a wonderful opportunity to broaden your horizons. Although you can carry out much of the initial research yourself, it's always wise to use the services of a good migration agent and consult an experienced expat financial adviser before you begin the actual migration process.