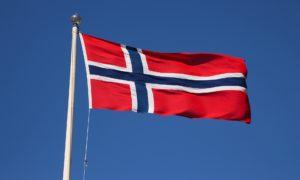 Norway Expats – Oil and Gas – Financial Advice
Norway has one of the highest numbers of expats working in the oil and gas industry within Europe. Many of which stay for a set period of time before returning "home" or moving on to pastures new. As a result, they are in a unique position regarding financial planning and the best investment products available to them. If you are an expatriate working in Norway in the Oil and Gas industry then Harrison Brook can help.
Norway Expats – Oil and Gas – Financial Advice
First of all, every person's position is unique and therefore requires a bespoke strategy in place to meet their requirements. Whether you are wanting to invest a lump sum, start an education savings plan for children or simply want a financial health check Harrison Brook can happily assist. We are experienced in assisting Norway Expats in the Oil and Gas Industry, living outside their country of origin to address their individual financial planning and investment needs.
Norway Expats – Oil and Gas – Financial Advice
Our services include;
Facilitating Defined Benefit Pension Analysis
Norway Expats – Oil and Gas – Financial Advice – Who can help and Why?
Harrison Brook! Harrison Brook is the leading international online broker of expatriate financial services, products, and expat financial advice.
Honest, impartial advice – Globally fully regulated through the Financial Services Commision in Gibraltar meaning you can rely on and trust Harrison Brook as your financial partner throughout the world.
Quality Financial Products – we offer quality expat financial products and services globally from the world largest and leading banking institutions and funds houses, all fully FCA regulated.
Transparent – initial consultants are free and without obligation and ALL product fees are visible. Working from a fee-based model unlike the majority of expatriate financial adviser using commission with opaque charging structures and exit penalties for accessing your money.
Proven Performance – many of our clients have been with us for several years and recommend us to their friends and family. With a 5 star rating from the fully independent website Feefo
Reach – you can access and use our services no matter where you live in the world
Value – our online advice system reduces our costs and fees allowing us to pass this saving on to you.
Independent – we are non biased as we are not tied to any provider or product.
Take the first step
To get discuss your requirements and find out what options are available to you speak to an International regulated adviser. Get Started Now!