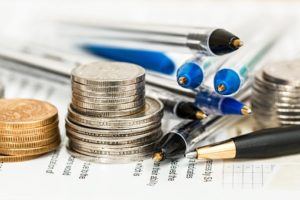 Novia Global International SIPP
Before digging down into Novia's new International SIPP being offered by Novia Global let's first confirm exactly what an international SIPP is and who Novia Global are.
What is an International SIPP?
An International SIPP is a self-invested personal pension with extensive investment options specifically built for non-UK residents whilst still giving the beneficial owner all the benefits of an onshore vehicle.
Key factors may include:
Flexible access
UK FCA Protection
Ability to hold multi-currency
Who is Novia Global?
Novia Global is the International arm to Novia Financial who have a wealth of experience in developing and operating wealth management tools. The UK side of the business offers SIPPS, ISA's, as well as a range of investments and, has over £5 billion assets under management. The global arm to the business was created in October 2015 and has helped bring highly regulated, secure, transparent financial products to the usually opaque and expensive offshore market place.  With the new addition of the International SIPP being their latest offering.
Key offerings from Novia Global's International SIPP
Cost
£0 setup
£180 per annum plus VAT ( if in the EU)
This is a game-changer in the current climate with all other existing International SIPP's charging minimum £100 setup and on average £300 – £400. The annual charge is also over 40% cheaper than the nearest competitor. The same low costs have been applied to all areas such as drawdown £62.50 plus VAT a year (standard is £150) and exiting which is £0 (can be up to £1500)
Availability
There are no limitations on who can utilise this product including those whose reside in the US, Asia and Africa, all notoriously difficult markets.
Approach
Unlike the majority of existing pension trustees, Novia Global have a clear modus operandi of safety, security, transparency and service. Through their years of experience working with various pension providers transferring to their onshore UK SIPP, Novia Global have the network in place to facilitate transfers for their international clientele. As a member of the Origo system, they have brought their forward-thinking approach to an international market desperately in need.
Investment selection
By utilising their SIPP you also gain access to the Novia Global Offshore Investment Platform offering multi-currency, FCA Regulated (Financial Conduct Authority) and access to over 5000 fund managers at a fraction of the cost of the traditional insurance/investment bond.
Novia Global International SIPP – Final thoughts
If it sounds like this blog is one side that is only because the International market has been crying out for a product like this. Too often the best products and solutions are reserved for those that live onshore where competition is high and demand is lower. For any expat living offshore, you have had to pick the best of a bad bunch. With the introduction of one of the UK's best onshore providers of financial solutions in Novia Global, expats are now able to enjoy the same benefits as those in the UK.
Note this product is available only through a financial adviser and as such you should always take advice from a qualified professional. At Harrison Brook, we offer impartial honest advice in relation to financial products and solutions. We are fully transparent with all costs and are not remunerated in any way by any product or provider. As such this review is based solely on our professional opinion and not tied in any way.
For more information or to speak to an adviser today please click here.