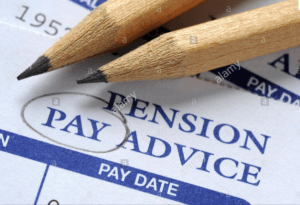 Three Big Benefits of QROPS
A new weapon in the financial planning arsenal of a smart expat is a Qualifying Recognised Overseas Pension Scheme, or QROPS and we've put together the big three benefits of QROPS. These overseas pension arrangements are appealing as they meet certain requirements set by the British authorities and so don't attract unauthorised payment or scheme sanction charges. Get in touch with an Harrison Brook adviser for more informations on expat pensions advice.
Benefits of QROPS:
Income and withdrawals
One of the key upsides to a QROPS is that payments may be made gross, or with a low rate of tax when compared to similar UK provisions. These withdrawals can be declared in a number of ways, for example as annuity payments, which will require lower taxation rates in many European countries than simple income withdrawals. As a comparison, income from a UK pension scheme will usually have 20% tax attached; even if the pension owner is not a UK resident. Seek expat pensions advice with Harrison Brook.
Managing inheritance tax
The careful use of a QROPS allows for pension funds to be passed on to family members, (providing the member has been non-resident for five years) without the need to pay inheritance tax or scheme charges on death. By comparison, a UK pension would attract a tax charge if the member were to die aged 75 or over. Get Inheritance & tax advice with Harrison Brook.
Flexibility of income
Currently only a Malta-based only QROPS can offer fully-flexible access. This is because providers outside the European Union (EU) are required to adhere to HMRC rules where 70% of funds must be allocated to providing the member an income for life. As an EU member, Malta has been able to get around this by bringing in local legislation. Locations such as Guernsey, Gibraltar and New Zealand would like to follow suit. Harrison Brook is working with the leading UK and International QROPS & SIPP providers in Malta. Seek Expat pensions advice & get started today with Harrison Brook.
The value of expat financial advice
There are over 1,000 QROPS schemes available to choose from, in locations across the world; from Kosovo to Kenya via Malta or the Isle of Man. Not all of these schemes are available to the regular consumer and the right choice for you is often specific to your requirements. This is why you will need a good expat financial adviser to help you steer the path to pension satisfaction. Expat Pensions Advice: Talk to a specialist with Harrison Brook.