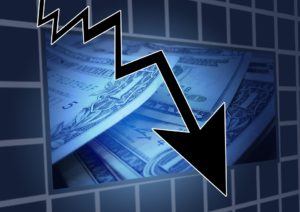 We have been working with a lot of expats which have been dealing with expensive and unsuitable solutions, high charges, bad advice and poor communication from their advisers to name a few. And now, frozen funds is another serious issue we can add to the list. ''An opportunity to profit from landfill diversion and renewable energy'', this was the slogan of the New Earth Group Funds. However, this turned out to be more of disillusion for a lot of investors as the collapse of the Premier New Earth Funds meant that a lot of people lost the hard working money they invested.
What exactly were the New Earth Group of Funds?
New Earth Recycling and Renewables (Infrastructure) plc

("NERR")

The Premier Investment Opportunities Fund Protected Cell Company Plc

("PIOF") and

The Eclipse Investment Fund Protected Cell Company plc

("Eclipse")
PIOF ( the 'Company')  acted as a feeder fund to NERR and the investments of NERR were mainly equity and unsecured loads in the below three UK Trading Companies. As a result, due to losses, only NESGL and NESFM remained which both went into administration. When everything was winded up, the value of said investments was close to zero.
New Earth Solutions Group Limited ( ''NESGL'')
The New Earth Solutions Facilities Management Limited (''NESFM")
New Earth Energy Facilities Management Limited ( ''NEEFM'')
The Premier New Earth Fund is in liquidation. The investment objective of the New Earth Solutions Recycling Facilities Investment Sub-Funds is described as having the aim to ''provide long term growth by investing directly or indirectly in Recycling Facilities in the United Kingdom and in the development of such facilities…for the processing and treatment of waste…and the conversion of waste to energy by any means''. This information is available on a 2014 factsheet and this is what appealed to certain investors. It also showed a +89.10% net growth of the sterling sub-fund since July 2008. As liquidators were looking at possible recovery plans, it seemed unlikely investors would receive any money back.
What does this mean for policyholders holding such funds?
These funds were meant for investors with the necessary expertise, knowledge, and experience. This was required in order to fully grasp the risks that they were about to take as they were unregulated collective investment schemes not meant for the retail public. The last subscription to these funds was made in January 2014 and then it went downhill from there and the funds have been suspended since this date. On June 2016 joint liquidators were appointed by the High Court of Justice of the Isle of Man.
The Joint Liquidators investigate the causes of this collapse by analyzing the whole situation and circumstances over several years. Nonetheless, investors are left waiting to see if they would recover any of their funds. As this seems unlikely is there any other possible solution available?
So what can you do?
This investigation is currently still ongoing and the Joint Liquidators are providing updates direct to the investors concerned and also copies of past letters can be found here 

If you are in an OMI, FPI, Hansard International bond, and others, and hold the New Earth Group Funds you could see if you can waive your rights to the frozen fund.

If possible and outside the hefty penalties period, you could encash your bond. Start saving on charges as they would be based on the original amount of the investment.

Opt to remain within the existing SIPP structure

Encash your bond and then transfer to an online platform
If you bought the fund via a UK regulated pension, such as a SIPP, you could be eligible to claim with the Financial Services Compensation Scheme (FSCS) and receive a compensation
Read cases of compensation such as this one and see if you were in a similar situation 
Take the first step
Harrison Brook is Europe's leading independent financial advisers. If this information relates to you or someone you know, please share this with them so we can try and reach those affected by these funds. We have dealt with clients holding these funds, so take the first step and get in touch today.