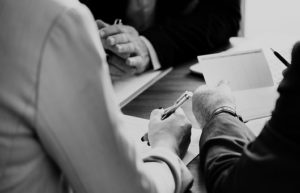 If you are one of many expats that have made Canada their home or indeed are planning to soon, the chances are you might have pensions that you have accumulated in the UK and are considering getting a UK pension transfer to Canada.
Your unique position as an expat
One of the first things expats look to do when they move to a new country is to re-align their finances and insurances. Make sure you have everything covered in your new country of choice. And then, look at setting up local savings and pension schemes. At the same time, it is generally found that the expats loses touch with what they had previously set up in other countries. Whether this be savings accounts, tax-friendly investments or pensions.
Transferring a pension
The subject of pension transfers has become increasingly controversial in the last few years. The internet is full of either Cowboys or scaremongering, depending on which side of the fence you sit on. Obviously transferring your pension might not always be in your best interests. Many of the Defined Benefit or Occupational schemes have fantastic values in retirement. Most importantly they carry a guarantee that for the rest of your life, you will receive a guaranteed minimum level of annual income.
Reasons to transfer your UK pension to Canada
So why would anyone want to transfer a pension? There are several benefits that moving or transferring a pension might offer once you have relocated. You could find that a new scheme would offer more tax efficiency, better investment control, larger scope of investments, a higher level of security and portability. Or it simply could be an easier way for you to look after the money. The main benefit most people can find with a new plan is the control over succession planning. This way, you can make sure that one of your largest assets is passed on to your loved ones as per your wish.
Things to consider when transferring your UK pension to Canada
There are currently two extra things you need to consider when looking at how your pensions are held and how beneficial the scheme or schemes might be in the long term for you. With the current stock market turbulence and low-interest rates, it is commonplace for transfer values to be very high. The other issue that people are considering with regards to their pensions is currency risk. Sterling is currently approaching all-time lows against most major currencies. Therefore, being able to manage the currency risk within your pension scheme is vital. 
What to do next?
At Harrison Brook what we would say to everyone, is that it's better to be empowered by knowledge rather than to just let things roll along without control.
Have your pension benefits assessed and see what your options are, and then you can make an informed decision regarding what you want to do with your retirement planning.
Here at Harrison Brook, we can assist you with your pension and other financial advice.
Get in touch today to discuss your unique situation and what your options are.