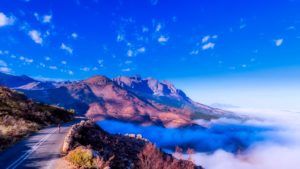 Are you one of the many expats living in the beautiful multicultural country with a wonderful climate?  South Africa is an outstanding country surrounded by nature and sunshine.  If you are residing there or you are planning to, have you contemplated a UK pension transfer to South Africa?
Your unique position as an expat
The majority of expats who currently reside in the rainbow nation say that starting a new social life is fairly easy.  However, many do tell that they experienced a high cultural shock when they first arrived. Some find this cultural shock fascinating as they have never seen such a multicultural country before, with 11 official languages!  Furthermore, most expats enjoy their work-life balance, low living costs and unique lifestyle.
If you have any questions regarding life in South Africa for expats, Internations is an online platform where expats share tips with each other.  So you could always ask anything you want to know before moving there, and you could meet others like yourself.
Once you have settled down, you may want to think about re-aligning your financial affairs.  It is commonly found that many expats fail to remember all the plans they currently hold in their previous homes.  Such as UK pension schemes, savings accounts or investments.  While re-organising your finances, you may think about transferring your UK pension(s) to your new home.
Transferring a UK pension to South Africa
If you have previously worked in the UK you may have gathered various Occupational Pensions throughout your employment.  These pensions can now be transferred into an overseas plan. However, before you decide moving your pension, you may want to find out whether this is the most favourable option for you.  Due to everyone's financial situation being unique, one cannot recommend you to do one thing or the other unless they are well aware and informed of your personal situation. If you are unsure whether you should stay in your current scheme or transfer your pension overseas, you can discuss your options and receive advice from a professional financial adviser.  Alternatively, you could analyse your options yourself by assessing the pros and cons for each one.
Why should you transfer my pension to South Africa?
By remaining in an Occupational Scheme, you will receive a guaranteed annual income throughout retirement.  Alternatively, if you transfer your pension into an International plan you could potentially obtain a greater transfer value. This is due to many provider pension pots being underfunded. Consequently, they rather provide members with a higher transfer value than that of their current scheme.  The objective of this strategy is to have less members depending on them throughout retirement due to the increase in life expectancy.
In all, if you were to transfer your pension to South Africa you could potentially benefit from many advantages.  Such as:
Having an overseas financial adviser (since many UK-based advisers are not eligible to advise expats)

Manage your investment

Have 100% access to your pension

Have a wide range of investment options

Ability to consolidate numerous pensions

Flexi-access drawdown

Manage your succession planning
Other factors to consider
Currently, many expats are finding it essential to handle the currency risk within their pension, due to the falling value of the sterling against other major currencies.  Additionally, the current volatile stock market and low-interest rates are encouraging transfer values to be higher than usual. As a result, being able to manage your pension and the currency risk within it, seems imperative for long-term success.
What's the next step?
Harrison Brook believe that comprehending your alternatives is very important in order to make the right decision.  Once you evaluate the pros and cons of each available option, you will be able to make a well-informed decision.  
If you need assistance analysing your financial matters, speak to an adviser who will guide you through your options and recommend which one suits your situation best.