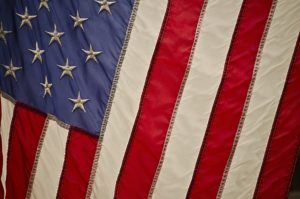 US Expat Investment Advice
It is unknown exactly how many US expats are currently living abroad. In 2016 the US State Department estimated there are 9 million U.S citizens living overseas, however, these numbers are open to challenge and can change quickly. On top of the normal concerns of education for children and where to live, living as a USA expat is made even more difficult by regulations covering U.S overseas assets. to combat this here is our USA Expats investment advice.
The introduction of The Foreign Account Tax Compliance Act (FATCA) in 2010, has in essence, made US clients unwelcome at the vast number of non-US financial institutions. This, in turn, results in US expat investment advice being limited. Reasonably, the majority would like their finances to comply with both local, and US laws so they can invest carefree.
US Expat Investment Advice – Range of choice
The options available, quite simply,  depends simply on the net worth of the individual. Any American expat with $10m plus can work with a few small private banks but, this is often subject to managing all of your assets in packaged solutions lacking the bespoke strategy you would expect.
US expats with $1m – $10m are even worse off, in recent years financial institutions, in reaction to both European and US legislation have severed connections with Americans, these include giants such as Merril Lynch and Fidelity.
What about self-directed investing you may ask? There are numerous drawbacks to this, one of the more poignant options being time!
The last group and probably the worst served is with liquid assets of under $1m. No private banks will work with you, very few wealth managers and who are expensive themselves. Yet, you still require a fully compliant solution allowing you to grow your hard earned monies.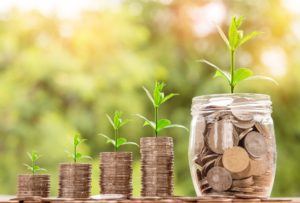 US Expat Investment Advice – Who can help and Why?
Harrison Brook! Harrison Brook is the leading international online broker of expatriate financial services, products, and expat financial advice.
Honest, impartial advice – Globally fully regulated through the Financial Services Commision in Gibraltar meaning you can rely on and trust Harrison Brook as your financial partner throughout the world.
Quality Financial Products – we offer quality U.S expat financial products and services globally from the world largest and leading banking institutions and funds houses, all fully FCA regulated.
Transparent – initial consultants are free and without obligation and ALL product fees are visible. Working from a fee-based model unlike the majority of expatriate financial adviser using commission with opaque charging structures and exit penalties for accessing your money.
Proven Performance – many of our clients have been with us for several years and recommend us to their friends and family. With a 5 star rating from the fully independent website Feefo
Reach – you can access and use our services no matter where you live in the world
Value – our online advice system reduces our costs and fees allowing us to pass this saving on to you.
Independent – we are non biased as we are not tied to any provider or product.
US Expat Investment Advice – Solutions!
Any solution recommended by Harrison Brook will include;
Fully U.S and European compliant
Automatic U.S reporting
Flexible access to all of your invested funds, without any penalty fees and the ability to draw down an income.
Online 24 hour access to your investment with performance analysis
Tax efficient capital growth with access anywhere in the world
Access to top discretionary fund managers usually reserves for institutional investors
Extensive fund choices
Access to index-tracking funds at very low costs
Take the first step
To get discuss your requirements and find out what options are available to you speak to an International regulated adviser. Get Started Now!