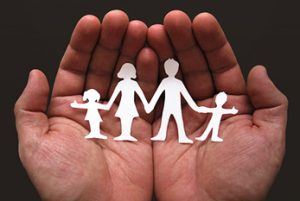 Although taking out car or health insurance may be law in the country you've moved to, this might not be the case with expat life insurance. However, its importance should not be overlooked; having the right policy will give you peace of mind that should the worst happen, your family will be financially secure. Here's why all expats should take out life insurance.
Your children will be protected
One of the reasons you may have moved overseas is to provide a better life for your children. Whether you believe there are more prospects for them in your new country of residence, or you have taken advantage of a life changing career opportunity, you always want the best for them. If your children are financially dependent on you, you want to be sure that they are provided for even when you're no longer around. Taking out an expat life insurance policy means that in the event of your death, their higher education expenses would be covered, as well as the cost of important milestones such as weddings.  Contact the experienced and knowledgeable team at Harrison Brook today.
Provides stability
Adjusting to life after losing a family member is extremely difficult; as well as dealing with grief, the family has to learn how to cope after the loss of income. An expat life insurance policy would give your family time to stabilise their finances again, enabling them to stay in the home they love. It could also cover the costs of any lost retirement funds.
Anything could happen at any time
You need to be prepared for every eventuality, as no one can predict when disaster could strike. Whether you have an accident, are diagnosed with a terminal illness, or suffer any other kind of serious misfortune, having expat life insurance cover in place is one way you can protect your family.
Navigating overseas life insurance policies can sometimes be difficult, especially when you have to contend with laws that you aren't necessarily familiar with. Harrison Brook offer specialist expat financial advice, helping you to find the best life insurance cover for you and your loved ones.  Get started today with our financial adviser.