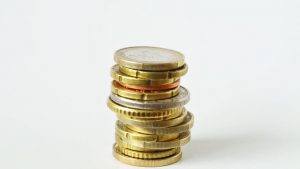 What you should ask your expat financial adviser:
When you seek expat financial advice, it is essential your chosen professional is someone you are comfortable with, as you will, after all, be giving them access to your monetary situation and handing them the task of making your financial situation healthier. Here are 8 questions to ask a financial adviser to ensure you select the best adviser for you.
1) How much do you charge your clients?
This is likely to be the first question that will come into your head. A financial adviser is obliged to tell you how much they charge before you are taken on as a client.
2) Do you have experience of a situation similar to my own?
If you are an expat, your situation is somewhat unusual. It is important that you know the professional you are dealing with understands your circumstances.
3) How will regular contact be made?
Find out who will organise the meetings, and whose role will be to ensure this will be achieved.
4) How do you deal with someone who has more than one financial objective?
Advisers will listen to their clients so as to fully understand their aims and objectives, but ensure you have a basic idea of what you want to achieve.
5) How regularly will you assess my financial situation?
When it comes to dealing with money, it's essential you keep on top of your finances. A financial adviser tells you how often your situation is assessed, and how you will receive that analysis.
6) What happens to my money if something happens to you?
It may seem somewhat morbid, but it's a question that needs to be asked. You don't want to be left in the lurch.
7) What is your performance record?
Conversations about money can be awkward, but asking about someone's reputation and abilities can be ever more embarrassing. Nonetheless, a good financial adviser with a strong record will be more than happy to speak about their past successes.
8) Why do you think you will be a good adviser for me?
Let them wax lyrical. Allow them the opportunity to entice you. Give them the floor, and find out why you should choose them.