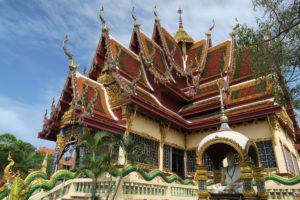 Having experienced a surprising economic and demographic growth over the past years, Asia is deemed to be a real haven for expatriates looking for new opportunities. Moving to Asia will also allow you to discover different nations, their lifestyles and enjoy an unparalleled quality of life.
Asian countries such as Thailand, Philippines, Indonesia and Burma have been rated by expats as some of best country in the world to live and work, Asia offers simplicity and smooth transition for expats in finding accommodation (61 per cent), organising healthcare (54 per cent) and arranging childcare and schooling (52 per cent).
Asia continues to draw expats with Europeans (44 per cent) and Eastern Asia (18 per cent) forming the bulk of expats here, according to this year's findings. One of the reasons why they love settling down here are the friendly nature of our people.
Some Asian countries are seeing an exponential increase in foreign executives such as the Philippines and Thailand. Non retired expat workers are looking into places such as Indonesia and Taiwan as such work offers can be gratefully achieved in the Asian market.
What should expatriates consider when moving to Asia?
Living
A lot of things will be different from what you are used to when you are living in Asia. Sometimes another culture can be overwhelming for expatriates. Totally different traditions, different rules, respect forms, systems, and so on. Living in Asia as an expatriate can be a challenging experience. Power outages, lack of proper internet, visa's and permits, bank issues, ownership regulations, corruption and the list goes on. It's not an easy task to settle down and start living in one of the many Asian countries.
There is always something unexpected, surprising or unknown showing up while living and travelling in Asia. Sometimes positive, sometimes negative. Expatriates will have all kinds of different knowledge, experiences and stories about living and travelling in Asia.
The best advice for both living in Asia and travelling in Asia is to keep an open mind for anything new and different.
Finances
As an expat moving to Asia, many have built up pensions in their home country and look for suitable options on taking this with them. With Asia being outside the EEA and new rules by the UK government, it always advisable to speak with a financial advisor for suitable options on this.
No matter the size of your pension pot, you've spent years building it and a great way to diminish it is solely withdrawing this capital. Alternatively, you should be growing the value of your pot and living off the gains. Here at Harrison Brook we can invest your hard earned money into the best fund houses available and strengthen your pension, rather than watch it dwindle away.
If you're an expatriate that is working in Asia and you do not have a pensions in place for retirement, there are options available that can assist for your future retirement and the ability to relax in Asia. An investment structure geared towards capital growth can assist in this area.
Contact Harrison Brook and arrange for a friendly conversation with one of our advisers to ensure your needs are met today and in the future.