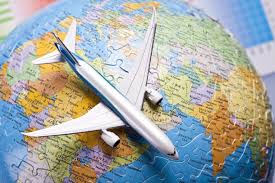 Best QROPS Jurisdiction – 48 newcomers join the Qualifying Recognised Overseas Pension Schemes list
Since the new rulings regarding the freedom of pensions came into action with the start of the new fiscal year on 6th April, and with the new pension freedom regulations outlined in Chancellor George Osborne's budget announcement regarding best QROPS Jurisdiction earlier this month, many people have been worried about the status of their Qualifying Recognised Overseas Pension Scheme (QROPS). Therefore, whether the new rules will mean they would face more taxes if transferring their pension abroad.
Although we have seen a drop in the number of QROPS receiving payments from British citizens since the start of the new tax year, HMRC has now announced that 48 new schemes were added to the list of QROPS. Consequently, giving British citizens more choice when looking to transfer their pension abroad. Let's take a closer look at this announcement and what it means for British citizens and expatriates.
What are the new schemes that have joined the list of QROPS?
Of the 48 new schemes that have joined the list of QROPS, the majority are based in Europe:
Netherlands – 15 new schemes.
Guernsey – 10new schemes.
The Isle of Man – 7new schemes.
Italy – 5new schemes.
Germany – 1new schemes.
There are also newly qualified schemes available in South Africa, Canada, New Zealand, and Hong Kong.
What does this mean for expats and British citizens?
Essentially, this announcement gives British citizens more options when it comes to considering moving to another country, whether that be for work or retirement purposes. This is great news, as it makes the whole process of transferring your pension to a foreign country easier than ever before. Therefore, allowing you to make sure the pension plan you choose is the right one for you. HMRC will release the next update regarding Best QROPS Jurisdiction at the start of August.
If you're considering becoming an expatriate and would like advice about the best QROPS jurisdiction and how to transfer and manage your pension fund while doing so, call one of our expert advisers at Harrison Brook today to see how we could help you.