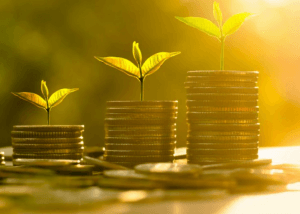 If you are a British expat and you have money regularly paid into your UK bank, you will probably need to transfer it to your country of residence and have it converted into whatever the local currency is. So, if for example, you are living in Spain, then in order to spend your transferred money, you will need to get converted into Euros. We understand the importance of getting the best value for money when exchanging currencies.
Using your UK debit card when abroad
You can, of course, leave your money where it is, in Sterling in your UK bank account, and use a Visa or MasterCard debit card or similar for making local payments abroad in Euros.
If for example, you bank with Barclays in the UK and you use your debit card to buy something in an EU country in Euros, Barclays will charge you 2.75% of the purchase price in addition, in what is known as a non-sterling transaction fee. The same goes for withdrawing Euros from a European ATM. NatWest charge 3%, Lloyds Bank charge 2.99% for foreign currency purchase and £.150 for cash withdrawals, and HSBC charge 2.75% for both purchases and withdrawals.
Unfavourable bank exchange rates
Of course, whether you are an expat or a holiday maker, all foreign purchases have to be exchanged from Euros (or whichever currency the country you are in uses) into sterling to be debited from your UK bank account, and exchange rates can be quite unfavourable. This is even more relevant since the Brexit negotiations started, and the rate is getting worse.
By the time you pay your bank's non-sterling transaction fee and have a poor exchange rate applied, foreign purchases or cash withdrawals can be more costly than you might think, especially if you're an expat and you make frequent transactions.
Using the foreign exchange services of a reputable financial advisor
Instead, consider finding yourself a good financial advisor who offers a competitive foreign exchange service, and use that to transfer Sterling from your bank in the UK to a foreign bank in the local currency. That way, you can the use local currency and you won't have to pay any non-sterling transaction fees on either foreign purchases or cash withdrawals, and you will get a better exchange rate than you would if you were to use your UK bank to make the transfer.
If you are an expat with money regularly being paid into a UK bank account (your state pension, for example), it is probably the most economical option.
For more information about foreign exchange and cash transfers, contact Harrison Brook today for expat financial advice.