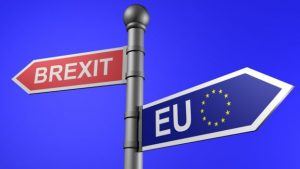 A recent article published in The Olive Press, Spain's premier expat newspaper, has revealed that British expats are facing unmatched financial stress in the wake of this summer's historic Brexit vote.  According to the story on The Olive Press, expats living in Spain, France and Portugal, as well as elsewhere in Europe, on a fixed sterling income, have seen their salary drop by around 17% since the UK voted to remove itself from the EU.
A weak pound, which has thrust the UK on to the fringes of yet another recession, is incredibly harmful to expats because sterling wages can now buy less against the euro. So, to all intents and purposes, expats have less to spend now than they did this time last year, even though technically they are on the same salary.
While this situation is financially damaging for those still working, it is potentially far worse for pensioners, as they have no opportunity to bolster their finances through work. That is unless they choose to re-enter the working world – a decision many are being forced to contemplate. Speak to Harrison Brooks pension advisers.
Unsurprisingly, this large-scale uncertainty has led many people currently living abroad, or those who have ambitions of living outside of Britain, to question whether this is a viable scenario. Some have already made the difficult decision to return to british shores, though some do not have that option, or simply have no desire to leave somewhere they have made their home.
If you are an expat worried about your financial future in the wake of Brexit, and with the world going through a series of unprecedented political upheaval, we can help you to see things a little more clearly. We can lay out in simple terms the choices available to you, and make sure the entire process of managing your finances is free of confusion and hassle.  Get in contact with a Harrison Brook adviser today.
There are a plethora of options out there that can make your money work a little bit harder, and we are here to help you sort the wheat from the chaff.
To get in touch, give us a call on +44 (0)161 457 1320. We look forward to hearing from you.