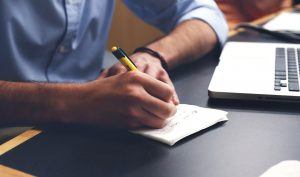 Want to set-up overseas? Here's our business abroad checklist…
While many British citizens become expats in order to enjoy their retirement abroad, others leave the UK for more entrepreneurial reasons. Some expats yearn to start their own businesses abroad, thereby generating money that they can use to enjoy their new countries. If you're one of them, you need to make sure you have everything you need to start your own business before you leave the UK. If you've never built up a business from scratch before, we at Harrison Brook can help you. We've come up with an easy-to-understand list of the three main things that you need to start a business abroad.
Start-up capital
Whatever type of business you plan to start, you will need to rent or purchase premises, hire staff, buy equipment or products and advertise your enterprise. All of these things cost money. Obviously, you can try to attract investors, but this may not be easy if the business you're planning to create is a small start-up. Your other option is to save the money that you need yourself. Here at Harrison Brook, we have saving accounts and other financial products that are specifically designed for expats. These can help you generate start-up capital for any type of small business.
Expert advice
Every country has its own laws, rules and regulations regarding the creation of new businesses. What's more, the economy of each country is different, meaning that certain types of business are better suited to some countries than to others. The cost of doing business also varies from nation to nation. We can provide you with financial advice about starting a business anywhere in the world. However, we also suggest that you seek legal advice and reach out to other expats who have started businesses in your chosen country in order to get their suggestions and guidance.
Skills or products
Whatever type of business you set up, you need to have something to sell that people will want to buy. If you intend to sell physical products, make sure that you can make or acquire the items that you intend to sell easily. Whereas if you plan to run a service-based business, make sure you and all your employees have the skills and knowledge you need to provide your customers with a high-quality service. 
So if favourable taxation, more opportunity and a new life style have got you thinking about starting a new business abroad, contact us today to find out how we can help you succeed with expert expat financial advice and top-notch financial products.