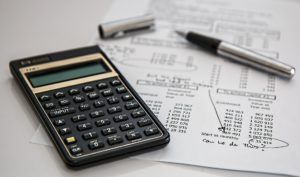 Do you hold a

Capita Pension

?

Are you living abroad and due your Capita Pension? Capita are currently issuing all policyholders with their most up-to-date value. Many expats are misunderstanding this letter.
Why the Concern?
Expats who hold a Defined Benefit policy with Capita will have been issued a letter to state the retirement benefit options. The letter from Capita, will include your monthly payment values, typically for life, and a cash equivalent transfer value.
Whilst the numbers look good from a Defined Benefit pension, you have to consider your current situation and your future requirements. Under the UK law, any defined pension holder with a value more than £30,000 is required to seek specialist financial advice from a registered FCA advisor in the UK. Harrison Brook can assist with this. The offer of a monthly payment is classed as an annuity.
What is an Annuity?
An annuity is a type of retirement income product that guarantees an annual income for a set period of time or for life. Annuities are insurance contracts whose payments are guaranteed by the company issuing the contract. The problem with purchasing an annuity in the current market is that due to interest rates being so low and government bonds in such high demand the rate is incredibly low. Offering a very poor guaranteed return.
Are there options available for you?
First of all, speak to an adviser and allow us to examine your own unique position. We take a fully holistic approach to finding the best solution possible for your current and future requirements.
Transferring your pension into an international SIPP or a QROP. All this will depend on your situation at the time. Any defined benefits pension will come up against severe scrutiny before being allowed to transfer and rightfully so. The can be daunting but we assist in the full process and take a step by step approach with all clients.
To find out more about your Defined Benefit Pension with Capita. Contact Harrison Brook today to speak with an advisor to discuss your options. Harrison Brook is a cross-border pension transfer specialist. We can explain and assist in discovering the options available to you. Taking you through the process of gaining valuations up to placement into a suitable solution.