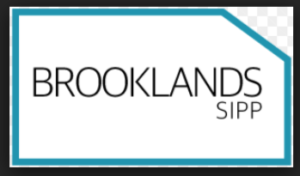 Brooklands SIPP
First of all, if you are a Brooklands SIPP holder then you will have been well aware of the negative press they have been receiving. Indeed, while the name Brooklands SIPP has become synonymous with misselling of SIPP's. As a result, the FSCS (Financial Services Compensation Scheme) is paying out to clients who invested in their pension funds in high-risk investments.
Are you wanting more information on the current portfolio of your Brooklands SIPP? In addition, would you like to know more about what options are available to you?
First of all, what is the key issue with the Brooklands SIPP?
Selling of Non-Uk Standard Assets – by selling non-UK assets in high-risk unregulated investments number of pension holders have lost money. A high-risk investment should only ever be used for experienced investors with money they can afford to lose. Any investment used should be a UK standard asset, thus being regulated by the Financial Conduct Authority (FCA). By investing peoples pensions (never high risk) in unregulated assets Brooklands SIPP has betrayed the very people they are entrusted to protect.
If you hold a Brooklands SIPP policy and are concerned with the portfolio investments, returns on investment or overall risk, Harrison Brook can help. Speak to a specialist independent financial adviser to discuss the options available to you. Have a full pension review on your financial position, completely free. As a result, see how your money can start working much harder for you, in a fully FCA regulated product.
What are my options?
In essence, there are two options. You can transfer out of the Brooklands SIPP to another provider or stay within the SIPP. In some cases, the decision may be out of your hands. If you are currently invested in unregulated products, such as such as the Store Pods then no other trustee will accept the transfer of such assets. In which case, it will make sense to utilise a low-cost investment platform with full FCA (Financial Conduct Authority) regulation and UK 'clean' class funds.
Why speak to Harrison Brook?
Reduced fees – allow us to scour the market and find the best SIPP available for your requirements. Reduced fees are likely to be just one aspect of this.
Portfolio management – we will analyse your existing position and adjust accordingly where the performance is not as required. Smoothing out any problem areas that currently exist. We ONLY ever recommend UK standard assets with all products and providers being regulated by the FCA.
Worldwide reach – Regulated to the highest standards throughout Europe meaning if you choose to move countries in the future we can continue to advise you on all financial matters.
Quarterly online review service – A full client portfolio review every three months.
Transition pension over to a low-cost investment platform 
Take the first step
To get the latest valuations of your pensions and to discuss a UK Pension Transfer with a European regulated adviser. Get Started Now!