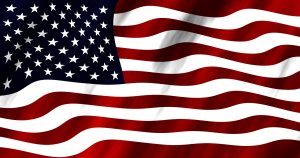 Here's our guide to living the American Dream.
The USA is viewed by many as a land of opportunity. Making it one of the most popular choices for those wishing to begin a new life overseas. But what is involved in migrating to the USA and could you qualify for a visa?
Are you eligible to emigrate to the USA?
The first thing to do is to find out whether you are eligible to migrate to the USA. The four main criteria for migration are:
An offer of employment with an American company

Refugee status

Relatives already living in the USA

Diversity promotion
It's a good idea to have a chat with a professional migration agent who will be able to quickly establish whether you would be eligible to move, as per one of the above criteria.
Next steps
Once you know that you are eligible to apply to migrate to the USA, you will need to lodge a petition for approval by the US Citizenship and Immigration Services. This petition is submitted by someone who is willing to sponsor your application, i.e. your employer or a close relative. On approval of the petition, you can send in the remainder of your application documents. Immigration paperwork is typically complicated, and for this reason, it's best to invest in the services of a migration agent who can ensure that your application proceeds smoothly.
Financial arrangements
While your immigration application is being processed, it's important to discuss things such as pension transfers and health/life insurance with a financial adviser who specialises in expat financial advice.
Medical examination
To ensure that you are not a carrier of any contagious diseases you'll need to attend a medical examination. At this time, you may also be offered vaccinations that are relevant to your destination state.
The final hurdle to overcome is an interview. The interview takes place at the conclusion of the application process and pretty much means that your application has been accepted. You'll attend your interview at your local US embassy and shortly afterwards, you'll be given the good news!
Once you pass through customs in your destination airport, you are officially a permanent resident of the USA.
In conclusion
Migrating to the USA can be a complicated and involved process that often takes many months to complete. Although you could handle your application yourself, you would be better advised to use the services of a migration agent and to discuss the financial implications of your move with an expert in expat financial matters.