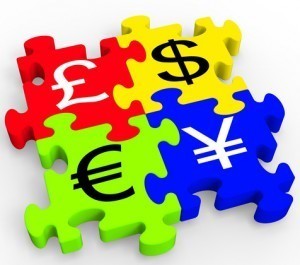 A number of the UK's expats believe that the exchange rate could have more of an impact on their finances than the uncertainty surrounding the triple lock pension guarantee.
State Pensions and Triple Lock concerns
Expats living in the European Union currently enjoy annual state pension rises, no different to those they'd receive if they were still living in Britain.
However, it has recently become apparent that the triple lock guarantee may not even survive until the Brexit deal is finalised. Some reports indicate that Theresa May is considering completely dropping it from the Conservative manifesto for the upcoming general election.
The triple lock was first introduced by the Conservative-Lib Dem coalition. It guaranteed that pensions would increase each year by either the same rate as inflation, or by 2.5%; whichever of the two was the higher figure.
Essentially, it guaranteed that state pensions would always outgrow UK consumer costs or earnings. It would also ensure that expenses would stay the same or lessen for retired people whatever the UK's financial situation.
Expat foreign exchange rate
However, for expats in the Eurozone, the effect is obviously different, in two ways. Firstly, because the link between expenses and pension growth is less connected, and secondly because of the exchange rate between the GBP and the Euro.
Pension payments only change once a year and are still likely to keep increasing. However, the exchange rate could change drastically following Brexit. As a result, expats could see their pension become worth much less in the Eurozone than it currently is.
For example, if the state pension rose by 2.5% during the financial year, but the exchange rate between the GBP and the Euro fell by 9%, an expat living in Europe would actually be about 37 euros worse off in the last month of the year. (And this isn't hypothetical; this actually took place in the 2015/2016 financial year.)
It's important for expats to be vigilant in shopping around for the best exchange rates, and where possible to obtain expert financial advice in order to best manage the future. The triple lock is still an obvious concern to those living off a state pension. More importantly the exchange rate is more of a serious issue in the short-term.
For advice on getting best exchange rates, contact us at Harrison Brook today!