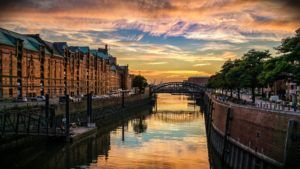 Germany is a wonderful country full of history, culture and not to mention delicious cuisine!  
Many expats are drawn to this wonderful place. Whether for a job opportunity, due to Germany's importance and growing presence within various industries.  Or to settle down and start a family.  This will guarantee that your children will receive a good education and most likely become bilingual. On the other hand, you could be moving there to retire and enjoy life!  
Either way, you will possibly need a financial adviser to help you organise your financial matters in your new home. Who better to advise an expat like yourself, than an Expat Financial Adviser?
Finding an Expat Financial Adviser in Germany
It is fairly difficult to find a financial adviser in Germany.  A financial adviser that you can rely on, and that has your best interest at heart. These qualities are essential in a financial adviser.  Since you are trusting them to help you reach your future goals and dream retirement.  
Therefore, there are crucial questions you should ask a financial adviser to ensure they are reliable and trustworthy. For instance, you should question whether the Independent Financial Adviser (IFA) provides fee-based or commission-based advice, where they are regulated, what are their initial and ongoing product charges, etc.  
The answers to these questions are vital, and by comparing the answers from various financial advisers you could potentially find the right one for you.
Harrison Brook
At Harrison Brook, all of our Independent Financial Advisers are fully qualified and specialised in expat financial advice.  Why choose us?
We provide

fee-based advice

.  Our fees are fully transparent with no hidden costs.  The main difference between fee-based and commission-based advice is that financial advisers who provide fee-based advice continue to manage your portfolio.  On the other hand, as commission-based advisers take a large fee at the beginning of the process, they no longer professionally manage their clients' portfolios.  The reason being they have already received what they were looking for.  At Harrison Brook, all of our financial advisers are fee-based, and they are constantly researching for new funds that will grow their clients' investments.

We are regulated by the

Gibraltar Financial Services Commission

(FSC).

We have a

5-star rating on Feefo

, reflecting our clients' contentment with our services.

We supply a wide range of products and services:

UK pension transfers

(

SIPP

&

QROPs

),

Expat Investment Platform

,

Expat Life Insurance Solutions

and

Expat Lump Sum Investments & Portfolio Management

, amongst others.

We provide our services

worldwide

.  So no matter where you go, we can continue to service you in the best ways possible.

We offer

quarterly reviews

for our clients, to ensure they are up to date and happy with their portfolio performance.
If you are looking for an Expat Financial Adviser or you want to find out more about your personal situation, get in touch now.  Benefit from a first-free consultation with one of our fully-qualified advisers to discuss whether we are the right fit for you.