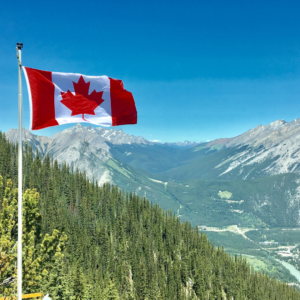 Canada Expat Financial Advice
If you are living and working in Canada there are different expat financial wealth management services for you. These range from investment management, traditional lending to asset protection and tax planning. Clearly, it's important that your money is managed correctly. This will provide you with security in retirement and for inheritance reasons if you have children so ensure you receive the best Canada expat financial advice
Independent financial advice
If you feel that you need help with wealth management, it's recommended that you use an international financial advisory company. Use someone who are familiar with the potential complications of expat financial management. Turning to your bank for advice can lead to you being offered more sophisticated services. This will be to accommodate your increasing wealth, but only on condition that you place your money with that particular bank.
An independent financial advisor will be able to offer you unbiased Canada expat financial advice on how to invest your money with a number of different providers.The high returns you will receive on your investments will offset any fees that they will charge.
Issues for expats
Expat financial wealth management becomes dramatically more complex when you become an expat. This is largely due to cross-border issues, including:
the availability of CAD denominated assets

the availability of assets in your country of origin

social security arrangements

your pension rights in light of international mobility

residency status for income tax

foreign exchange exposure

asset protection

inheritance tax planning and inheritance law considerations.
It is vital that you make sure that your chosen wealth manager is sufficiently experienced. Also make sure they are qualified to handle your specific cross-border issues. You will find that a considerable number of Canadian financial institutions do not have the necessary experience to offer sound wealth management advice to UK expats. Therefore it's usually better to choose an advisory company that is based on home soil as they can better provide Canada expat financial advice.
Why choose a UK-based financial advisor?
When you leave your home country, you may find that you are subject to a considerable amount of paperwork concerning your wealth and financial situation. For example, you must notify your insurer of your departure. Furthermore you will also need to notify the Inland Revenue of your change of circumstances to comply with tax laws. In addition you will also need to migrate to a non-resident bank.
In conclusion a financial advisor or wealth manager in your country of origin is much better placed to be able to assist you with this potential minefield. Contact Harrison Brook today.