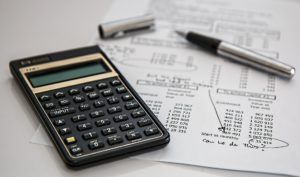 Many expatriates that have now moved abroad to start either a new life or simply just retire are considering their investments or assets within the UK. With the focus on full financial planning, many expats are now in the process of selling assets and looking for investment portfolios to place and grow their investment, our investment platform may be exactly what you are looking for.
Investment Portfolio
O
ption
With Harrison Brook you can now hold your assets in an online platform portfolio allowing you full access to see the performance of the funds. Funds within the portfolio can be managed on your behalf giving you more freedom to relax whilst gaining tax free capital growth on your investment portfolio.
Funds
The investment platform has an open architecture philosophy. Its aim is to offer access to the broadest possible range of investments, including collective investments (UCITS including OEICS, SICAVs etc), structured products, ETFs, Investment Trusts, cash deposits and to direct equity trading.
Currencies
It offers multiple currencies in which your client can hold their pension investments so that they can address currency risk. Investments can be made and held in US Dollars (USD), Sterling (GBP), Euros (EUR), Swiss Franc (CHF), Australian Dollars (AUD) and Hong Kong Dollars (HKD).
Online Access
From your account you can research which funds you'd like to invest in to build your own investment portfolio.
Choose from over 2,500 funds
View a comprehensive performance history of each fund
Access to the largest range and best value international financial products and services
View live prices to ensure you get the best deal
Detailed overview of the fund and risk analysis
Why use an Expat Investment Portfolio?
With most expats using high street banks and reporting that interest rates are record lows, the future buying power of these hard-earned savings is in fact hugely depreciating. With the Investment Portfolio, it allows for larger capital growth at low cost.
With an ever-growing number of professionals opting for a transient lifestyle, the desire to invest in an international or 'offshore' manner is becoming a common method for expat lump sum investment and portfolio management.
Many expatriates want to avoid the situation where they have investments scattered around the world. It is easy lose track of your investments and having them in one suitable investment platform which you can control, gives piece of mind to the expats on their Investment Portfolio.
Additionally, the tax efficiency of the international investment centres is an 'extra bonus' for those individuals who make use of these investment areas.
Contact Harrison Brook today and speak with a friendly adviser.