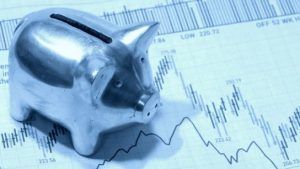 4 things you should do if you're thinking of transferring your pension overseas
Moving your pension abroad is a big step and one you shouldn't take lightly, so make sure you follow the steps below before making your decision:
Expat Pension Advice – Do your research
This is especially true if you've been contacted out of the blue by a company you've never heard of. Pension liberation scams are many and varied but some things should ring alarm bells. Promises of guaranteed and impressive returns should be treated with scepticism, as should property investment opportunities in less developed countries. Remember, if it sounds too good to be true, it probably is. Seek expat pension advice with Harrison Brook. 
Check the scheme you're transferring to is a Qualifying Recognised Overseas Pension Scheme (QROPS)
If it's not, and your current provider allows the transfer, they could face a fine from HM Revenue & Customs. They'll also risk losing any subsequent complaint case that goes before the Financial Ombudsman. For these reasons, many providers will block overseas transfers to unrecognised schemes. You can find a list of recognised schemes on the HMRC website. Harrison Brook is working with the leading UK and International QROPS & SIPP providers. Get in touch with an adviser today.
Use a regulated financial adviser
Pension taxation rules can be tricky at the best of times but transferring to another country adds several more layers of complexity to the whole process. Unless you're a financial expert, it really is a good idea to get some help. Make sure the adviser you speak to is a QROPS specialist. Get started with Harrison Brook and find the right adviser for you.
Check your current pension
It may have a guarantee, which will give you a better rate of income than you'd normally get. If you're not sure whether this applies to your pension, ask your provider. They'll be able to tell you, and give you an estimate of what the guarantee is worth. It's unlikely any overseas scheme you transfer to will be able to meet the terms of the guarantee (although this doesn't necessarily mean they won't be able to match the amount of income). Seek a professional financial adviser help to assist you with your pension.