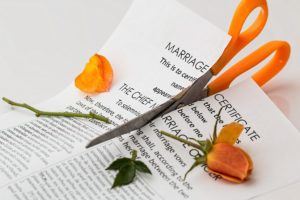 Expat Pension Sharing Order for UK Company Pensions
Pension sharing order for UK company pensions has become more and more common in recent times. The process itself is not overly complex and there are a number of companies in the UK, who can assist with this. The issue arises when you are no longer a UK resident and therefore require an international solution for separating the pension.
To start with let's break down the overall position and terminology used.
Pension Sharing Order (PSO) – What does this mean?
Upon divorcing in the UK, the Courts of England and Wales can order either of the divorcees to split their pension. Usually as part of the overall divorce settlement. The order requires one spouse to facilitate the transfer of a percentage of their pension into another pension scheme. Once the order is given the duty falls on the pension owning spouse to initiate the transfer.
Expat Pension Sharing Order for UK Company Pensions – How does this differ for an expat?
If you are an expat and residing outside of the UK then you will not be able to open a SIPP (Self Invested Personal Pension) to transfer the pensions monies to. Since any money being transferred from a pension can only go to another UK scheme recognised by HMRC, this creates a problem. The solution is an International SIPP.
 An International SIPP allows you to transfer and consolidate benefits from UK registered pension schemes easily and efficiently to your new country of residence, while still protecting you under UK regulations.
Expat Pension Sharing Order for UK Company Pensions – Why is this complicated?
Most UK financial advisers are unable to advise those residing outside of the UK due to licencing.  Pension Sharing Order law specifically requires pensions to be transferred to UK schemes. Finding a suitable scheme that will accept you as an expat whilst navigating various costs such as exit penalties can create many issues. You will also require a qualified financial adviser to manage your pension on your behalf, factors such as current investment in GBP and drawing down in Euro for example also need to be addressed.
Pension Sharing Order for a UK Company Pension – What can I do?
Speak to a specialist Independent Financial Adviser. Everyone's situation is unique, Harrison Brook will analyse your personal circumstances and put together a bespoke recommendation to suit your exact requirements. Unlike the majority of expatriate financial advisers, we work off a fully transparent "fee" based advice. Regulated to the highest standard through the Financial Services Commision in Gibraltar. We have helped numerous clients resolve their PSO's quickly and efficiently.
Harrison Brook is the leading international online broker of expatriate financial services, products and expat financial advice. Get in touch now for assistance in complying with your pension sharing order for a UK company pension.
Do you have a Pension Sharing Order for a member of a QROPS?
If the answer is yes then as QROPS are held offshore, often with non-UK Standard assets (unregulated) this creates its own unique problems. As such, finding a suitable scheme that will accept the existing portfolio can create issues. As cross-border pension specialists, Harrison Brook can again assist with your requirements in finding a suitable solution.