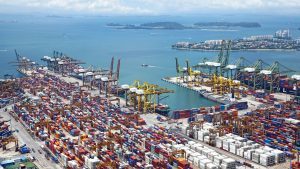 There's thousands of opportunities out there, it's your job to find them and conquer them.
UK business owners are currently going through a period of great uncertainty. With the economy going through something of a rough patch, and Brexit ambiguity a constant shadow hovering above us, many businesses are more concerned with staying afloat than boosting profit margins.
However, that is not to say there are no opportunities for those intrepid entrepreneurs that want to reach new markets, and are more than happy to strive for growth rather than stability.
For those people, exporting could well be the answer. However, if exporting is an option that appeals, have you considered the implications? Will you need to live abroad for certain periods of the year? Will you be purchasing property in another country? If so, then it makes sense to fully understand the financial consequences, and know how to ensure you remain on the right side of the law and the taxman.
Overseas opportunities
Did you know that 85% of companies say that due to exporting, their business has seen growth that would not have been otherwise possible? Despite this, only 8% of UK SMEs currently export to the EU, with a further 15% in the supply chains of those businesses that export to the EU.
What those figures reveal is that though there are huge benefits to exporting, many companies are either unaware of the potential profits available, or do not know how to go about seeking these new pastures.
The government is currently trying to improve knowledge when it comes to exporting, and has set up the 'Exporting is Great' website to offer advice, encouragement and information for small business owners with ambitions of taking their products or services oversees.
However, if you're looking to take your business oversees, sometimes it may be necessary to spend time abroad – and perhaps even live in another country for a certain period each year – so as to source buyers, clients, customers and suppliers. If that's the case, then managing personal financial affairs can become complicated, and it can be difficult to know what is required of you in terms of paying tax, for example.
Even if you're going to be a temporary expat, financial advice is essential. That's where we come in.
Helping you along the way
While exporting is a terrific option for many small businesses, there are numerous financial elements that need to be considered to ensure you can live and work in your country of choice.
Our expat financial experts can give you the helping hand you require. We have been helping people to move and live abroad for a number of years, and regardless of your situation, we can help you.
At Harrison Brook, our professional advisers can help you understand what you want to achieve, and how you can do everything in a way that not only complies with the law, but works in your favour financially. Get in touch today to find out more.