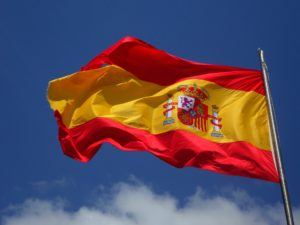 Fee based financial advice Spain
Spain has the highest numbers of British Expats throughout the world. It is easy to see why with the climate, food and low cost of living. As a result, there are a huge number of financial advisers in Spain, the majority of which still all work from a commission-based model.
Here at Harrison Brook, we are inundated with clients who unbeknown to them have been "ripped off" by their financial adviser who has taken hidden fees and consequently they are now locked into expensive products who's cost outdo the capital growth.
Fee based financial advice Spain – What is fee based?
Fee based advisers charge a flat rate or "a la carte" rate for their services. I.e 3% for investments up to £250,000. The charging is completely transparent and all parties are aware of all costs. In the UK it is currently mandatory to work on this model.
Commision based advise is where the adviser is paid a commision by the products or providers, often without the client knowing. This obviously leads to conflicts of interest as the financial adviser is in essence, incentivised to use certain, products, providers and funds based on which offers the greatest remuneration. And, whatever the providers payout, they obviously have to make back, plus their own fees. On top of which there will be exit penalties for leaving the investment structure as otherwise the provider paying out the commission could end up out of pocket.
Fee based financial advice Spain – How do I know if this has happened to me?
There are a few tell signs when this has happened;
Your investment is not growing even though the funds who invested in have increased
Your adviser has disappeared – as the adviser is paid all the commision up front they have no interest in how the investment does
There is a large surrender fee if you want to exit your fund/bond etc.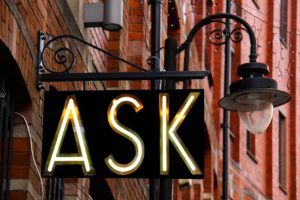 Fee based financial advice Spain – What are my options?
Speak to a regulated, impartial, fee based Independent Adviser. Harrison Brook is the leading international online broker of expatriate financial services, products, and expat financial advice. We assist clients in Spain and throughout Europe.
Why choose Harrison Brook?
Honest, impartial advice – Fully regulated throughour Europe for investment and insurance advice via the Financial Services Commision in Gibraltar. Meaning you can rely on and trust Harrison Brook as your financial partner.
Quality Financial Products – we offer quality expat financial products and services globally from the world largest and leading banking institutions and funds houses, all fully FCA regulated.
Transparent – initial consultants are free and without obligation and ALL product fees are visible. Working from a fee-based model unlike the majority of expatriate financial adviser using commission with opaque charging structures and exit penalties for accessing your money
Proven Performance – many of our clients have been with us for several years and recommend us to their friends and family. With a 5 star rating from the fully independent website Feefo
Reach – there are no restrictions on clients location and you can continue to access and use our services no matter where you live in the world
Value – our online advice system reduces our costs and fees allowing us to pass this saving on to you.
Independent – we are not tied to any provider or product meaning we offer the full breadth of market products and services with no product provider bias.
Take the first step
To get discuss your requirements and find out what options are available to you speak to an International regulated adviser. Get Started Now!