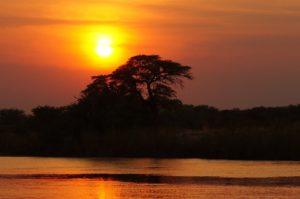 Ah Africa! With 15% of the world's population, it is the most valuable region in the world in terms of under and above ground resources. It has 8% of the world's natural gas reserves; 45 countries on the continent have oil reserves. It also harbours 57% of the world's cobalt, 49% of its manganese, 47% of it's diamonds, 31% of it's phosphate, and 21% of it's gold.
Employment Opportunities in Africa
As a result, there are plenty of professional employment opportunities in Africa. The continent hardly lacks unskilled labour, but there is a demand for skilled and established professionals. This rich talent pool flows in from all over the world.  
The oil and gas sector offers rich pickings, particularly in established countries such as Nigeria and Algeria. West African nations like Ghana and Senegal are said to be extremely welcoming, and also have a thriving expat community.
Becoming an Expat in Africa
Do you find yourself in the position where you are considering making that brave move, or have you taken up an expat role in Africa?
If you are leaving Europe, Asia, the US, Canada, or Australia, there are a number of financial measures you can take before you move in order to save you facing problems later.
Making your move overseas does not have to be complicated but you need to make sure you are prepared.
Financial Advice for Expats in Africa
It may be that you are already working as an expat and need specialist tax and financial planning advice. Harrison Brook is an independant financial advice company. We are a team of expert financial advisers for Expats, we can help with all your financial needs in Africa, such as your lump sum investments, retirement planning or pension transfers.
I am myself an expat in Africa, having spent my adult life as a chartered wealth planner in the United Kingdom, working with professionals to achieve and enhance their financial plans. I specialise in building and realising savings and investment goals for my clients, with bespoke tax efficient strategies leveraged to suit your individual circumstances, whether those be personal, business or philanthropy inclined. Here's more about me.
Get in touch today and begin the process of securing your medium to longer-term financial plans.