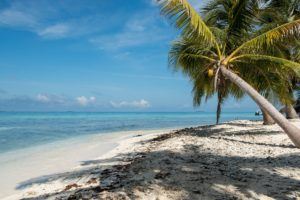 Financial Advice for Expats in Belize
With its tropical climate, incredible wildlife, relaxed culture, and generous tax benefits for foreign nationals, Belize has long been a haven for expat retirees. If you are an expat, living in Belize and looking for financial advice, we can assist you with the required knowledge and assistance, to optimise your investments to best meet your needs.
Financial Advice for Expats in Belize
Due to the taxing of investments in Belize, specifically, foreign income being exempt, having your portfolio properly set up for an ex-pat in Belize is paramount. Often, a UK expat will still utilise a UK investment product even though they are not UK resident. This can create unnecessary taxes and costs, not to mention create issues with finding a regulated independent financial adviser.
Whether your objective is income generation, capital protection, capital growth or estate planning, finding the most suitable solution is a key component to achieving your goals. Moreover, working with a qualified wealth manager can ensure your assets are aligned with your ever-changing requirements.
We bring the highest standard of both regulated financial advice and regulated products, to the offshore market.
For any lump-sum investments this can include:
FCA regulated investment platforms
Designed to give easy access to a very broad range of investments

Multicurrency funds and accounts in all major currencies including GBP, USD, Euro and AUD $

Tax efficient growth – zero tax on growth and due to Belize tax system, zero tax on withdrawal

UK compliant – should you in the later years return to the UK, there is no need to disinvest from the portfolio

Ability to generate income, capital growth and capital preservation

Access to 100% of your capital at any time, without any penalty
UK Pension transfer and access for Belize Expats
If, prior to moving to Belize you worked in the UK, it is likely you have built up a UK pension/s. Often held in numerous schemes with no ongoing management in a one size fits all investment portfolio. What's more, you may not even have access to your pension pot due to no longer being a UK resident. Additionally, you may not even know where they are held and the first step could be to try and locate them.
We specialise in UK pension transfers and management, of both UK defined contribution and defined benefit pension schemes. This may be for consolidation and strategy implementation, in order to gain access, passing on the pension pot to your chosen beneficiary, or simply to organise your overall investment portfolio.
For more information including the process and fees for transferring a UK personal pension, you can visit my article here. For more information including the process and fees for transferring a UK Defined Benefit pension, you can visit my article here.
US connected individuals
Any US-connected individual has to navigate a far trickier path when finding an investment solution. Due to the additional reporting requirements to the IRS, the majority of financial institutions avoid dealing with US expats. Not to mention, if the right product is not utilized additional taxes will be implemented on the investments of up to 40%. Using US compliant investment platforms and pension schemes can negate all potential penalties whilst allowing the right portfolio to be utilised for your investments. 
Financial Advice for Expats in Belize
Harrison Brook was born out of a desire for greater transparency in the offshore world of Financial Advice. For years, a lack of rules and regulations has allowed for commission-based
investments, confusing fees, and poor client servicing. Our mission is simple – to bring the highest standard of regulated UK advice to Expatriates. No commission payments, no lock-in periods, no ties to products or providers. We are proud of our independence. Our goal is to create strong, long-lasting relationships with our clients. Our unique approach to wealth management has led to us being trusted to manage over £90 million of client assets.