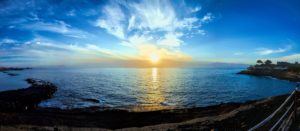 Are you living in the beautiful and sunny España? Or are you planning to do so?  If you are living in this wonderful country, have you thought about seeking a financial adviser in Spain?  An international financial adviser that can serve you no matter where you go?
Moving overseas
Moving to another country is very exciting, especially if this country is Spain. You have the chance to start over, embrace a new lifestyle, meet new people and try some new delicious cuisine.
Nevertheless, it can also be quite stressful. For the same reason that starting over means you will have to find all the essential contacts you left behind. Such as finding a new doctor, a new dentist, a new school (if you have children) or a new financial adviser.  
You may have heard that once you leave the UK, you most likely have to leave behind your UK financial adviser too.  Due to many UK regulated financial advisers being unable to provide advice to those who live outside of the UK. If you are likely to remain overseas, you may want to find an expat financial adviser that can look after your financial products and ensure they are performing their best.
Benefits of having an Expat Financial Adviser
No matter what your situation is, you will most likely need the help of a financial adviser to familiarise yourself with the law implications of your new home when arranging your financial responsibilities.  Whether you wish to buy a new property, plan your retirement, transfer your UK pension overseas or open a savings & investment account.
However, you may face difficulties when arranging your financial plans due to restraints such as language barriers or simply due to unfamiliar methods of applying for various financial products.
With an expat financial adviser, everything will be simpler.  Not only because they are experts in these areas, but also because they have been through the same process with other clients such as yourself.  Therefore, making the process quicker and easier for you.
An expat financial adviser can guide you through your wealth planning, help you familiarise yourself with what your new home has to offer and recommend the most beneficial options available to you depending on your unique situation.
Who are we?
Harrison Brook/BFMI is specialised in providing various expat services.  From financial advice to recommending quality expat financial products, available from international leading banking institutions.  Here are only a few of various services provided by our fully-qualified financial advisers:
What makes us different:
We offer:
Furthermore, we have an existing client-base in Spain that is continually expanding year after year with our satisfied army of expats.  So, why not join them?
What is next?
If you are living in Spain or you're planning to do so, get in touch and speak to one of our qualified and regulated financial advisers.  Let us help you take control over your investments and manage them efficiently in order to reach your dream retirement.