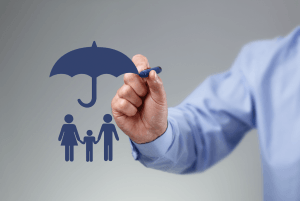 The importance of protecting yourself and your family
Living and working outside your home country can provide a number of challenges – not least when the unexpected occurs. If you're unfortunate enough to suffer a serious injury or illness, damage or loss of property or a family tragedy, it's important to have the right processes in place to protect yourself and your loved ones. Particularly when you're far away from your usual support network. Secure your future life with Harrison Brook expatriate insurance coverage.
Many businesses offer insurance policies for expats, but the cost, reliability, and level of cover can be extremely variable. Working with an experienced Harrison Brook financial adviser who specializes in expat financial advice can help you to sift through the options and secure personally tailored Harrison Brook expatriate insurance rates that provide maximum protection and optimum value for money. Get Started today with Harrison Brook.
Harrison Brook Expatriate Insurance Coverage – Critical illness cover
Should you be incapacitated by critical illness or a serious injury while living as an expat, you'll need an insurance policy that covers you for day-to-day expenses, medical expenses and possibly mortgage repayments. With Harrison Brook Expatriate Insurance coverage, you can apply for single or joint critical illness cover to ensure your whole family is protected. Should you decide to return to the UK in the event of a serious illness or injury, you may need to enlist the aid of your financial adviser to help you to maintain the tax efficiency of your policy. Get in touch with Harrison Brook today.
Life Insurance
If the worst should happen while you're living outside the UK, an expat life insurance policy can provide a lifeline for your family in the form of a lump sum. Life insurance is also available in a variety of forms, including single and joint packages. They come with important tax considerations should you or your family choose to return home at any time.
Medical and health insurance
The quality of healthcare can vary considerably around the world. Wherever you choose to settle, we strongly advise you to a have a private health insurance policy. Your financial adviser will make sure you have access to the best doctors and facilities when you need them.
If you're unable to work while living abroad, income protection can help you to cope with everyday expenses. In a meantime, you can make the necessary arrangements to improve your situation. Some expat income protection policies only pay out after a set deferment period to keep their premiums low. It's recommended that you speak to an adviser about your own situation. Therefore, ensuring that you find a policy that won't leave you in the lurch.
If you own a property outside the UK, a reliable and comprehensive protection package is essential in case of eventualities. Expat property insurance policies now come with a variety of terms and benefits. Making it important to put in the research to find the right plan for you.
At Harrison Brook, we commit to helping our clients to find the best quality expatriate insurance. Get in touch today to find out more about Harrison Brook Expatriate Insurance Coverage, and take the first step towards total peace of mind while living and working overseas.