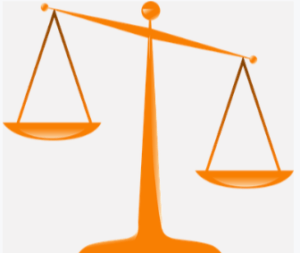 Since the introduction of the QROPS 'Overseas Transfer Charge' (OTC) on the 9th March 2017, where certain transfers to and from a QROPS are liable to a 25% tax charge, we have seen a large rise in the number of clients looking to utilise a SIPP (Self Invested Personal Pension) for managing their UK pensions. Often in the international advice space, these schemes are referred to as an 'International SIPP' or 'Non-Resident SIPP'. But important to note, they are no different than any other UK SIPP other than that they are marketed for clients who live outside of the UK. Often the fee's of the international version can be often much more expensive than what is available to UK residents.
In this blog, I simplify the options available to you as an expat via an International SIPP comparison so you can see the differences between them, but importantly the varying costs.
Comparing Non-Resident SIPPs
If your an expat/non-UK resident and looking for an International SIPP, you may be wondering how one SIPP pension would differ from another. On the face value, they may seem very similar, but it's not until you understand the different layers that make up a pension you can understand which scheme would be best for you.
Layer 1:
The 'International SIPP' itself – the trustee and administrator of the pension
Layer 2:
Investment Structure – here at Harrison Brook we would only ever recommend using a 'fee' based, transparent, low-cost investment platform. But often in the international advice space, you may be recommended an investment bond. These are often dramatically more expensive (to cover the commission paid to the adviser) and largely unnecessary. Only ever use a fee-based solution, walk away from commission solutions or solutions where the advisory firm's fee isn't clearly disclosed.
Layer 3:
Investment funds and holdings – make sure you use only clean class funds, which are regulated with no initial or exit fees.
International SIPP Comparison – Fees
Fees can vary quite significantly from one International SIPP to another. This fee difference does not translate into one SIPP being preferred over the others, often layer 2 and 3 outlined above will have a greater impact on growing your pension. As such, when selecting an International SIPP, the cost is often the key driver: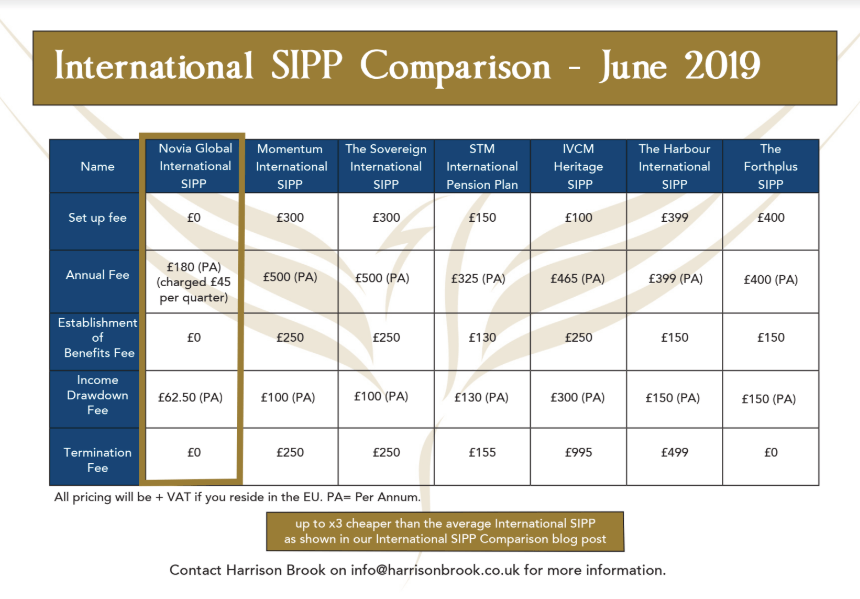 The 'Novia Global International SIPP' has the lowest fee in the market, its platform is UK FCA regulated, and also offers a wide range of funds to invest in.
Case Study
If we take the case of an Expat based in France with a £280,000 (GBP) pension, who has taken their tax-free lump sum (PCLS) and has entered drawdown:
Novia International SIPP Cost:
Annual Fee: £180 + VAT = £216
+
Income Drawdown Fee: £62.50 + VAT = £75
TOTAL COST:  £291 (1st year onwards, per annum) 
Average International SIPP Cost:
Set Up Fee: £400 + VAT = £480
+
Annual Fee: £250 + VAT = £300
+
Income Drawdown Fee: £100 + VAT = £120
TOTAL COST:  £900 (1st year) (2nd year onwards £420 per annum)
When evaluating costs between various SIPP providers, ensure to take into account all fees that may be added particularly if you are intending to start to take benefits.
In this blog, I have tried to illustrate one layer of fees, and how at Harrison Brook Online we can add value by keeping your costs down to a minimum with the highest regulation.
Contact the Harrison Brook team and one of our Expat financial advisers will be in touch to take you through the best option for your International SIPP needs.