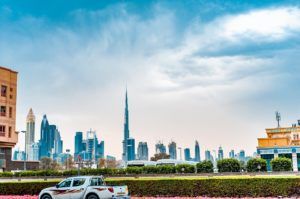 Do you live in the UAE and are you looking for an investment advisor? If so, there are a number of factors you should consider.
Hundreds of thousands of expats move to the UAE every year with the lure of tax-free income, high wages and endless sun. As there are no official pension schemes with any company there is often the immediate need to start either a regular savings plan or find a solution for lump sum investment.
Key Factors to Consider when choosing an Investment Advisor in the UAE
With the abundance of expats needing financial advice, this naturally results in a number of sharks/cowboys/bad eggs financial advisor actively targeting the expat community with no other intention than to "fleece" them. In order to protect yourself from high fees, contractual plans that don't allow you to access your monies, exit penalties and sheer bad advice there are a number of questions you can and should ask.
Investment Advisor UAE Questions to be asked
Are you fee-based or commission based?
99% of advisers in UAE are commission based which means they are remunerated by the provider for introducing a client. This obviously raises a number of issues. Namely,  Conflict of Interest, as the investment advisor is not recommending a product that best suits your needs but instead best fills their pockets. It also means as they have been paid upfront they very quickly disappear as there is nothing else in it for them.
Does the product or fund that they are recommending have an exit penalty?
Any monies paid out by the provider or fund need to be made back themselves plus the providers own costs resulting in high annual costs. So, when the markets are not particularly strong your investment is, in fact, losing money for others gain. It also results in exit penalties for accessing your funds as the provider has to at least make back the money it has paid out.
What are the initial and ongoing investment advisor and product charges?
Only if the investment advisor is being remunerated will they not want to share this. As the client, you should be made aware of all costs both upfront and moving forward. This is an integral part of the product, funds and how they will perform.
Where are you regulated?
The end purpose of regulation is to protect you, the client. If the investment advisor giving you the advice is not regulated it means they can do as they please and there is no comeuppance. The same applies to regulators in jurisdictions such as Mauritius, Dominican Republic and India. UAE actually has a very good licencing and regulation and thus if your advisor is located in the UAE and not regulated there it is a cause for concern.
Why choose Harrison Brook?
Fee-Based advice – we never take a commission and stop caring about your money once we've been paid.  Instead, we work on a fee basis in an ongoing capacity working with you hand in hand for the long term benefit of your investment.
Transparent – we pride ourselves on being completely transparent, every associated cost will be detailed to you throughout the entire process and moving forward.
Regulated – we are regulated to the highest standard through Europe and the rest of the world for investment advice by the Gibraltar Financial Services Commission.
Get in touch today to discuss your next financial move.