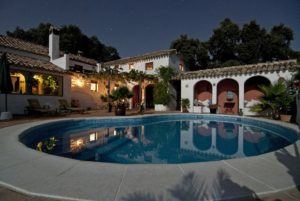 Purchasing a property can be a complicated process and when that purchase is abroad with a foreign language it can become that much more difficult. As your independent bilingual mortgage adviser we will help to liaise with the banks and all relevant notary, estate agent and other intermediary interactions in order to make the purchase as simple as it can be for the client. Our total mortgage financing solution will arrange for the French property loan, set up the required bank accounts and relevant required insurances.
Our knowledge and industry contacts have been developed over more than 15 years of working in France for international and local banks based here on the Riviera and across France and Monaco, so we know exactly how things work and help you in getting a mortgage.
We offer financing solutions across the entirety of the French Riviera; from Monaco to Aix en Provence, but we can also help you finance anywhere elsewhere in France, so please do not hesitate to contact us for a mortgage quote should you be looking outside of this particular area.
HB Property is partnered with multiple French Retail Banks and Monegasque Private Banks, which enables us to obtain the best possible terms and conditions due to our ability to tailor the relevant bank that will most benefit the client. Different banks have different criteria, and it is key that before moving forward with any transaction that you speak with a qualified independent mortgage broker who can fully understand your situation and thus ensure you get the right financing with the right bank, according to your own unique situation.
NB – We are fully registered in France under ORIAS which is a unique register for intermediaries in insurance, banking and finance. This is obligatory in France in order to be able to offer mortgage advice as it is a regulated industry.
WHY DO YOU NEED TO ARRANGE FOR A MORTGAGE IN FRANCE
French interest rates are currently very low relatively and it appears that rates are set to stay that way for the near to medium term. Accordingly, it has never been more attractive to acquire a mortgage in France. It is also possible to lock in Fixed rates from day one for the duration of the loan so you know that the rate is fixed long term. Variable rates are currently very competitive and offer the possibilities of early repayment usually without penalties.
When purchasing a property in euros, it is recommended to have a loan against that property in euros to avoid potential risks of fluctuation in currency values against the property.
We are currently experiencing more and more clients coming to us before they have found a property, so that they can have an idea of how much they can borrow and to also better understand the process of getting a mortgage in France. The advantage of this is being able to search for properties within your budget and often estate agents and sellers are more keen to deal with someone who knows they can get finance already. So please get in touch even of you are yet to find your French home.
HOW MUCH CAN YOU BORROW?
It is important to talk to a French Mortgage broker, as this will immediately enable us to understand your situation, and thus establish an idea of your eligibility for a mortgage in France, with a French bank. While there are general rules of thumb, we have found it makes sense to approach each client on a bespoke case by case basis and offering a tailored solution.
Generally European residents can obtain up to 85% Loan to Values and around 60% for Non-European residents.
With the larger loans with private banks the banks will tend to lend 100% of the purchase price and then require an investment to be held with them (AUM) this amount varies from 20% to 50% of the loan amount and client profile.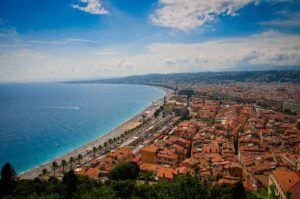 MORTGAGE TYPES
There are a variety of different types of mortgages in France, we specialise in securing these for you. Find the different types below:
Main home Mortgages – if you are moving or already living here in France we can help you get the best conditions.
Second/ Holiday Home Mortgages – for people looking to own a property here in France
Investment Property – If you are looking to buy a property here to rent out ie Buy to let
Refinancing your Mortgage – If you already own a property and have a mortgage, it maybe interesting to look at refinancing the mortgage because interest rates are low at the moment and you could save a lot of money long term with a new lower interest rate.
Equity Release Mortgages – If you already own a property in France and are looking to release some Equity and be able to benefit from the low French interest rates.
NB – Each banks criteria differs depending on your personal situation and the object of the mortgage so in order to have accurate information regarding your loan and your requirements please contact us.
FRENCH MORTGAGE PRODUCTS AND INTEREST RATES
CAPITAL REPAYMENT MORTGAGES
In France this is the main type of loan offered, where you are repaying the capital and interest from day one. These loans are generally offered with Variable Interest rates, Fixed rates or Capped rates. Each of these rates has there advantages and disadvantages based on your aims and requirements.
INTEREST ONLY MORTGAGES
This loan is offered in France, but is required to be linked to an investment often referred to as AUM (Assets Under Management), the aim of the investment is to acquire interest and serve to repay the outstanding capital at the term of the loan. Because you are only paying back interest and not capital, the monthly payments are considerably lower. The amount of the investment differs from bank to bank but also on the size of the loan.
NB – When you are only paying interest, at the term of the loan you still owe the capital amount. Please contact us for more information regarding these types of loans.
INTEREST RATES
Variable rates – are usually based on Libor 3 months or 12 months plus the banks margin. The rates are variable so they change, either on a 3 month basis or 12 month basis, either affecting your duration or monthly payments. The advantages of a variable rate is there are usually no penalties for early repayment partial or total.
Fixed rates – are very interesting at the moment, as you can block a rate now for the duration of the loan, i.e 15 years or up to 25 years, so you always know how much your loan is going to cost for the whole term of the loan. However, with fixed rates there are usually penalties for early repayments partial or total, which are around 3% of the capital sum outstanding which can not be more than six months interest.
Capped rates – are interesting because the variable rates are very low at the moment, they are often based on a variable rate then with a cap of plus 1, 2 or 3% so your rate can never go above a certain rate. However, capped rates can sometimes have penalties for early repayments.
BANKING PARTNERS IN FRANCE AND MONACO
Here at HB Property we have partnered up with a panel of French banks who are able to deal with International and non resident clients for all mortgages below 5 million euros. We work with these banks and can finance across the whole of France.
We also have privileged partnerships with a panel of Private banks with whom we work with in Monaco for all loans above 5 million euros. The terms and conditions offered by Private banks are slightly different to French retails banks. Also, due to the loan amounts the compliance involved for the larger mortgages can be more complicated. But here at HB Property we will find the best solution for you personally and accompany you throughout the mortgage process.
Please do not hesitate to contact us for any further information you may require for a purchase in France or Monaco for above 5 million euros, we would be happy to explain the process and help you to obtain finance.
If you would like to discuss the options available to you and go through the process of getting a mortgage in France we would be happy to talk you through the stages and how it all works.
We can either be contacted by phone or through our contact page by filling in your details and an adviser will contact you directly.