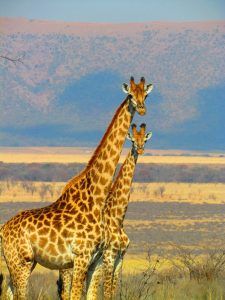 Africa for expats,  Nigeria or South Africa? Here's what you should know before making a decision…
Not only is Africa rich with culture and history it has, as a whole, has seen impressive economic growth and advances in political stability in recent years. Making Africa for expats an ideal place to explore opportunity. But, when it comes to moving to the world's 2nd largest continent, which country should you choose?
Today's post will explore the popularity, opportunity, healthcare and cost of living in Africa's two largest economies: Nigeria and South Africa.
Africa for expats
Nigeria
Nigeria is home to 74% of expats who have made the move to Africa. They come seeking opportunity in the growing oil & gas, telecommunications, transport & logistics and entertainment industries. And, with expats in the country being among the highest global earners, 12% of which earning over $250,000, who can blame them for moving to Nigeria?
Unfortunately, Nigeria does not benefit from a particularly outstanding health care system. The problem stems from the 'brain drain' of highly skilled doctors. Further, healthcare is not free for expats. We strongly suggest taking out insurance and being willing and able to pay for private healthcare should it be necessary.
There are still huge benefits of moving to this African country, though. A luxury 4-bed villa will cost you less than £200,000 – leaving plenty of money to make it feel homely and help you settle in. Finally, the most common language in Nigeria is English. Meaning integration shouldn't be a heavy task.
South Africa
South Africa is the most popular destination for expats in Africa. With a strong infrastructure and English spoken throughout, this is unsurprising. Many expats make the move to Cape Town to work in the growing technology sector or with the ever-developing small to medium enterprises (SMEs). Fly 2 hours to Johannesburg and find a strong mining industry with plenty of job opportunities.  
The South African government does not greatly support state health care and for that reason, around 80% of doctors work in the private sector. Of course, we would recommend opting for private healthcare to ensure a good standard of treatment.
South Africa has the second strongest economy in Africa, just behind Nigeria. With this, the country affords a strong infrastructure and is able to offer somewhat luxury housing. A 4 bedroom villa, for example, would set you back around £200,000. A pretty decent price considering this would just about buy you a parking space in central London!
Before you go
Speak to an adviser at Harrison Brook. With first-hand experience as expats and a wealth of knowledge, we offer advice and services on everything from regular savings to pension transfer to life insurance.