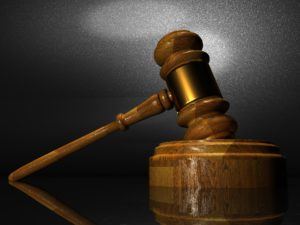 Pension Sharing Order for a QROPS
Pension sharing order for QROPS is becoming increasingly common. Although at first, they can seem complicated to sort out, there is a simple process that can be followed to facilitate the court requirements.
To start with let's break down the overall position and terminology used.
QROPS – What exactly is it?
QROPS by definition is Qualifying Overseas Pension Scheme. They exist as a way for UK pension holders who are moving abroad to transfer their pension outside of the UK. This may be for Lifetime Allowance factors, greater flexibility, lack of trust in the UK particularly with Brexit or a number of other reasons. The main locations vary from Guernsey, Jersey, Gilbrator and Malta.
Pension Sharing Order (PSO) – What does this mean?
Upon divorcing in the UK, the Courts of England and Wales can order either of the divorcees to split their pension. Usually as part of the overall divorce settlement. The order requires one spouse to facilitate the transfer of a percentage of their pension into another pension scheme. Once the order is given the duty falls on the pension owning spouse to initiate the transfer.
Why is this complicated?
All QROPS are held offshore, often with non UK standard assets.  Pension Sharing Order law specifically requires pensions to be transferred to UK schemes. Finding a suitable scheme that will accept the existing portfolio whilst navigating various costs such as exit penalties can create many issues.
Pension Sharing Order for a QROPS – What can I do?
Speak to a specialist Independent Financial Adviser. Everyone's situation is unique, Harrison Brook will analyse your personal circumstances and put together a bespoke recommendation to suit your exact requirements. Unlike the majority of expatriate financial advisers, we work off a fully transparent "fee" based advice. Regulated to the highest standard through the Financial Services Commision in Gibraltar. We have helped numerous clients resolve their PSO's quickly and efficiently.
Harrison Brook is the leading international online broker of expatriate financial services, products and expat financial advice. Get in touch now for assistance in complying with your pension sharing order for a QROPS.