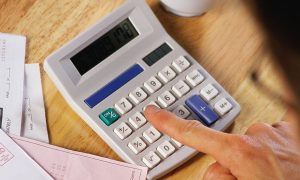 Ever wondered why is my QROP expensive?
You won't be the first or last expat to ask Harrison Brook why is my QROP expensive?
If you want to reduce costs on your existing QROP or want to start a new QROP in the most cost-effective way possible, you have come to the right place.
Topically, QROPs came into existence on 6th April 2006 when the HMRC honored the EU human rights legislation on the 'freedom of capital movement'. The UK Government implementing laws from Brussels is another conversation though!
In the early days between 2006-2008 and up to 2010-2012, QROPs were very much a niche pension planning solution. And their costs reflected this. However, as awareness of QROPs and their advantages grew the marketplace rapidly evolved.
Increased competition sharply drove down QROP costs to the benefit of our clients:
Average

QROP set-up fee

(based on pot value of £100,000) has plummeted from £2,500 (2006 – 2008) to as little as £645 (2014-2016).
Average

QROP annual trustee

fee has plummeted from £2,500 (2006 – 2008) to as little as £845 (2014-2016).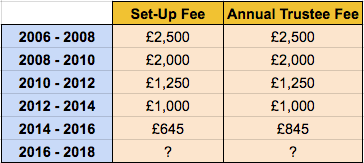 So you might be thinking thank you, but this just makes me question even more so why is my QROP expensive?
The answer is simple. Your existing QROP is probably outdated. In 90% of enquiries this is due to two reasons:
Lack of up to date understanding of QROP market from your existing Financial Adviser
Policy not been serviced ie. no regular servicing or care with your Financial Adviser.
Lack of contact with your Adviser can happen for a number of reasons including you moving country, the Adviser moving company or a general breakdown in communication.
Additionally, depending upon your requirements, an International SIPP (set-up fee £400 / annual trustee fee £400) may even be more suitable and significantly cheaper.
So what Action can you take regarding it?
It is simple. It is likely you could dramatically reduce your annual costs by getting in touch.
The appointment will be completed without a cost and we will analyze and answer each of the following:
Why is my QROP 

expensive

?
Is my existing QROP on the

latest charging structure

?
Why has the

performance

on my QROP possible been so poor?
Is my QROP located in the

best jurisdiction

for my retirement?
Am I now more suited to a

UK SIPP

if my situation has changed or returned to the UK?
What

advantages is my QROP

offering me over a UK SIPP?
Click 'Get in Touch' under my picture at the top of the page or complete our Get Started page.
Please include a summary of your QROP situation and we will be in touch within 24 hrs to organize an appointment by telephone or Skype.
We look forward to helping you reduce your QROP costs and improve your retirement returns.