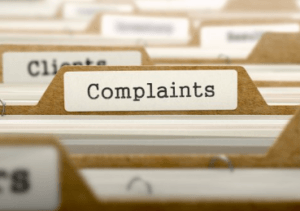 ReAssure Pension Transfer (For non UK residents only)
Do you hold a UK ReAssure Pension? Are you unable to access the monies and investments in your ReAssure Pension? Does your ReAssure scheme not allow access as a non UK resident? Are you looking for a ReAssure pension transfer?
We have been inundated by ReAssure Pension members who want to access their pension pot and can't. Whether it be due to no flexible access, constant delays by the ReAssure compliance team providing transfer values, all enquiries have been frustrated by a total lack of progress.
Within this article we will assess the overall position, options available and contact details for those who can assist you.
Background
ReAssure recently took over a large number of policies from Legal and General (L&G), the unfortunate outcome of this has been a complete breakdown of competence in assiting members with wtihdrawals, transfers and general pension administration. For a snapshot of the current situation you can review their Trustpilot page
Accessibility
In the case of schemes started before 2010, the majority of ReAssure Pension Schemes do not offer flexible access. As a result, in order to access your pension pot, you either need to:
Withdraw the full amount and incur a large tax liability (75% of the total value)
Transfer to a new pension scheme
Your Options
Currently there are 2 options available to those who wish to transfer out:
1. QROPS (Qualifying Recognised Overseas Pension Scheme)
For reference, a QROPS is a non-UK based pension scheme recognised by HMRC and therefore able to accept the transfer of a UK pension. The window for utilising this product is likely to close post March. (after the Chncellor's March Budget)  You can find further information on the implications of Brexit on transferring a UK pension scheme here. Considering ReAssure's current service this is unlikely to be a genuine option due to time constraints.
2. International SIPP
All the benefits of International SIPPs can be found here
ReAssure Pension Transfer – Complaints
As per their TrustPilot reviews the complaints process seems to have no effect on action being taken on pension withdrawals, transfers ,or updating details. Our recommendation would be to contact the Pension Ombusdman here.
The Pension Ombudsman are an independent organisation set up by law to investigate complaints or disputes about pension schemes.
Assistance
At Harrison Brook, as an independent expert, we are currently assisting a number of ReAssure expat members transfer their pension order to access their money. If you would like a quick call to discuss your position with a financial adviser and understand how we can help, you can book directly into my diary here or click on the chat button on the bottom right.