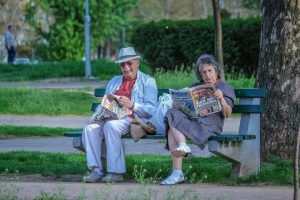 Retire Early…
Most people spend 40 years of their lives working towards it, but how many people genuinely spend 40 years planning for it? (On average) The 40 year working life of an adult provides for the purchase of a house, the education of children, and the luxuries that you can bestow on your nearest and dearest because of your hard work. 
What of retirement then? What do you do when the ability to earn and provide has left you? What do you do when you want to finally relax and enjoy the fruits of your life's labours. The answer is in the planning, discipline and imagination of you and your qualified financial adviser. If you build a partnership with the correct adviser you can, over your working life, plan and build the retirement of your dreams… or (even) just the retirement to sustain yourself and keep your family happy and healthy. So, how do you know if you can retire early? And, how can you prepare for an early retirement?
When can I retire?
This is a question with multiple answers. If you want to take advantage of your pension plan the answer, in the main, would be at the age of 55. If you are in a company pension scheme the age might be 65. If you are depending upon the state pension it could be 67. If you have planned, saved and calculated, however, it could be at any age you wish.
What most people think about retirement
The majority of people are under the illusion that your retirement nest egg must replace your entire employment income. This is wrong.
This, in turn, leads people to believe that if you haven't saved what you would have earned, you can't retire. This is wrong.
Why these are wrong
The above statements are wrong for a simple reason. In retirement, you spend less money.
Think about it. By this point, you're unlikely to be supporting your kids, especially if you had an education savings plan and don't need to keep helping with university fees. You no longer need to commute to work. Your tax payments will hugely decrease. Your cost of living, in general, will lower – no more cheeky lunches at work even though you'd already prepared something at home. With this in mind, maybe you're starting to see that in fact, yes, you can retire early.
Timeline of retirement spending
Michael Stein, Author of The Prosperous Retirement, argued that retirees spending decreases throughout their retirement. He identified three phases of retirement:
The Go-Go years – the first decade or two of retirement, spending essentially remains the same as pre-retirement.

The Slow-Go years – this is a less active phase of retirement. Health and energy-levels may begin to decline, and as such, hedonic spending slows down.

The No-Go years – the final stage of retirement. Discretionary spending almost completely stops.
It is important to note, however, that as you get older health care costs may rise.
So, here's what should you do
When it comes to the pension you've already grown you have plenty of options. You can easily transfer your pension abroad using a SIPP or QROPS. Companies are currently offering high transfer values, which means more money for you. With a large sum coming in, and your costs being lower, why not place your money on an investment platform? This will allow you to increase your savings to plan for a big holiday or, perhaps, leave something extra to your loved ones.
It is very important to plan for your retirement. You should find out how much you will need for retirement and how you can achieve this amount. And, of course, when you can retire!
Speak to a Financial Adviser today to discover everything you need to know about ensuring a secure financial future.