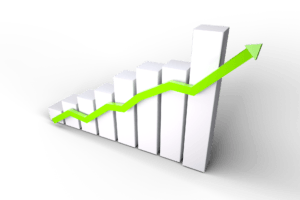 The proposal to sell shares in Saudi Aramco, the world's biggest oil company, stunned the financial markets last year. Muhammad bin Salman, now Saudi Arabia's crown prince, promised that it would be the biggest initial public offering (IPO) of all time, valuing Aramco at $2trn.
The highly-anticipated share sale has become emblematic of Saudi Arabia's push to transform its economy and open its doors to more foreign capital. Whatever you think of the valuations involved, the offering has the potential to make waves in markets from Tokyo to Toronto.
Saudi Arabia plans to list 5 percent of Aramco in the second half of this year, and if the Saudi valuation for the entire company of US$2 trillion stands, the Kingdom could reap as much as US$100 billion from selling 5 percent of its oil giant. Saudi officials continue to reaffirm that the listing is slated for the second half of 2018, dismissing media speculation about possible delays.
The company's ultimate valuation will depend on decisions that are expected to be made by Saudi authorities in coming months. Including the tax rate that Saudi Aramco will pay as a public company, and the portion of Aramco's huge and diverse array of assets that is included in the listed entity.
Why this may affect you
What does all this mean for the ex-personnel who have left Saudi Aramco and have a pension with them? Will you have part of your pension invested into the shares to increase the pensions pot?
As many uncertain questions still arise following the public offering, there are still options available to the expats who have pensions and would like further diversity and be able to manage their funds. An International SIPP can assist with this or further still a QROP may be possible should you live in the EEA.
With the International SIPP and the QROP, you can have a wide range funds to choose from and take more control over the pension that you have worked for. Diversity within your pension will be key to ensure that funds work in your favour to suit your risk opposed to having a company dealing with your investments.
The International SIPP and QROP allows for an investment platform that will allow for clean class funds and wide range of portfolio options to suit your individual risk and needs.
Contact Harrison Brook and one of our advisers will arrange for friendly discussion with you.