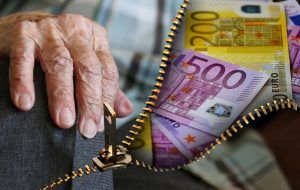 International SIPP for Non UK Residents & UK Expats
If you have moved away from the UK and you built up UK registered pensions before you left. May it be with your employer or personal pension contributions, a International SIPP for non UK residents could bridge the gap between the UK and your new country of residence.
An International SIPP for non UK residents and UK expats, allows international clients to manage and consolidate any UK pensions they hold even though they are a non UK resident.
Have you moved abroad and are looking to transfer your pension?
More information on our International SIPP can be found here. Harrison Brook are cross border pension transfer specialists, we can explain and assist in discovering the options available to you and take you through the process of gaining valuations up to placement into a suitable solution.
To speak to a Harrison Brook financial adviser, get started today.