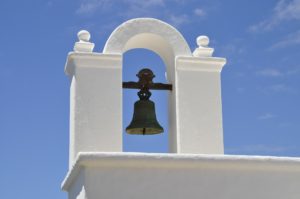 Spain – growth forecast increase, unemployment forecast decrease
Spanish growth forecast increase and unemployment forecast decrease. How will this affect you and what to look for as an expat working?
Spanish Growth Forecast Increase
The Bank of Spain revised its forecast of growth of the Gross Domestic Product of the country for 2018. It's set to increase by 2.7%, three tenths more than forecast at the end of 2017, thanks to a lower fiscal pressure.
Growth in Spain will also be slightly stronger than expected in 2019, from 2.1% announced in December to 2.3% of the latest report from the Bank of Spain, which forecasts an increase of 2.1% in 2020.
Meanwhile, the Spanish governments own 2018 growth forecast is set at 2.3%. A figure that was arrived at in October of last year, around the time of the illegal independence referendum in Catalonia. Last week, Prime Minister Mariano Rajoy announced that the forecast will be raised to "at least 2.5%."
Accommodative euro area monetary policy will continue to support growth, but the fiscal stance will be broadly neutral in the projection period, allowing the public debt ratio to decline slightly. To increase Spain's productivity growth, additional structural reforms to foster investment in innovation and increase the skills of the labour force should be prioritised.
Spanish property Growth Forecast
Between 2008 and 2013, property prices plummeted by over 30%. Between 2014 and 2018 they will have gone up by over 21%, according to IPE estimates. There's still room for further growth and the trend is positive, driven by the economy and a big appetite for Spanish property among foreign investors. And this is despite the temporary slow-down in the Catalan property sector.
The Madrid region will lead prices rises with, a growth increase of 10.8%. This is due to the impetus in the capital, currently experiencing several quarters of price hikes because of strong demand and lack of building land.
Madrid will be followed by Castilla y León (up 8%), the Canaries (up 7.7% and Andalusia (up 7.1%), all above the national average.
With many expatriates still purchasing in Spain, it still remains the place to reside for the family and retirement. With the predicted growth and rise in property values, Spain will see a further influx in expatriates post brexit.
Resident in Spain, What Is the Tax
If you are classed an official resident in Spain you will be subject to Spanish tax on your worldwide income, calculated on a progressive scale, although tax deductions exist.
If you are a non-resident in Spain, you will only pay tax in Spain on Spanish income, typically at a flat rate which also includes potential income on Spanish property even if you don't rent out your property. Spanish tax is also applied to property ownership, investment interest and goods and services (VAT) in Spain.
Taxes in Spain are split between state and regional governments. Each of Spain's 17 autonomous regions decides  its own tax rates and liabilities. This means that Spanish tax rates can vary across the country for income tax, property tax, wealth tax, capital gains tax and inheritance tax. In addition, workers in Spain must contribute to Spanish social security taxes.
Spain's tax rates in 2018 (for income earned in 2017) are as follows.
Up to €12,450: 19%
€12,450–20,200: 24%
€20,200–35,200: 30%
€35,200–60,000: 37%
More than €60,000: 45%
Unemployment Forecast Decrease
The unemployment rate in Spain increased to 16.55 percent in the last three months of 2017 from an upwardly revised 16.39 percent in the previous period which was the lowest since 2008. Figures came above market expectations of 16.15 percent. Among regions, Ceuta (26.03 percent), Extremadura (25.12 percent) and Melilla (24.62 percent) showed the highest jobless rates while Navarre (9.63 percent) recorded the lowest. In Madrid, the unemployment rate was 13.75 percent and in Catalonia 12.63 percent. In the last quarter of 2016, unemployment in Spain was much higher at 18.63 percent. Unemployment Rate in Spain averaged 16.56 percent from 1976 until 2017, reaching an all-time high of 26.94 percent in the first quarter of 2013 and a record low of 4.41 percent in the third quarter of 1976.
For English-speaking jobs in Spain, seasonal work in the tourist trade and teaching English in Spain are both popular sources of employment for foreigners. As are services catering to the large expat populations along Spain's coastal regions and in major cities, such as Madrid, Barcelona and Seville. Otherwise, Spanish is typically a job requirement. Large companies with a strong international presence tend to be in sectors related to tourism, infrastructure development, renewable energy, banking, insurance, textiles, healthcare technology, aeronautics, agriculture and the automotive industry.
Although Spain predicts a growth in its GDP and fair inflation, expatriates looking for work will still find this a hard market indeed. If you have currently retired in Spain, you will see the growth have certain improvements in the economy.
Areas to consider on the growth in Spain and the Spanish inflation would be the tax status of yourself as an expat, inheritance tax and capital gains tax. Contact Harrison Brook for a friendly chat with our advisers and ensure your finances are in order.