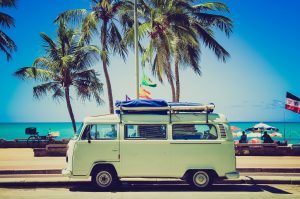 Students abroad… here's everything you need to know.
Taking the decision to study and then work abroad can be exciting, fulfilling and a great way to explore other cultures; but it can also be difficult and many students drop out before completing their course. Challenges abound; how do you cope with a totally different language and way of life, and how do you manage your finances?
Here are some sensible ideas and tips to help those embarking on a new life overseas.
Jobs and internships
If you can get a job or internship whilst you are studying abroad, this will serve you well for the future when you finish your course. You will not only gain invaluable work experience which will look great on your CV, but you'll also widen your circle of contacts and earn a little money into the bargain.
A good source of information for placement and job opportunities can be found through the college's international student centre.
Money-wise
It's all too easy to blow your savings when you're buying things in a different currency. Make sure you understand the conversion rates; ask about local restaurants so that you avoid pricey tourist traps. If you are catering for yourself, think about inviting fellow students round to your digs to eat. You could take it in turns to cook or perhaps everyone could bring some item of food or drink so that the cost is shared.
Before you travel, take the time to discuss your financial situation and arrangements for things like insurances and savings with an expert in expat finance. This is especially important if you want to transfer policies and make plans for your long term future abroad.
Stay safe
All countries have areas which are not completely safe, especially after dark. Make sure that you research your new area thoroughly before you leave home and ask students who know the local districts well where it's safe to go and where it's best to avoid.
Make friends locally
Embrace the opportunity to become part of your new community. You could join a club run by the university you're attending or get involved in a sporting activity. Both these ideas will help you form a new network of local friends and acquaintances.
The decision to study and then to live and work abroad is a major one that should not be taken lightly. Have a chat with an experienced emigration consultant regarding the actual move itself, seek the advice of your university or college, and have a chat with an experienced expat financial consultant before you take the plunge. Get in touch with us today.